As seen with influencers like...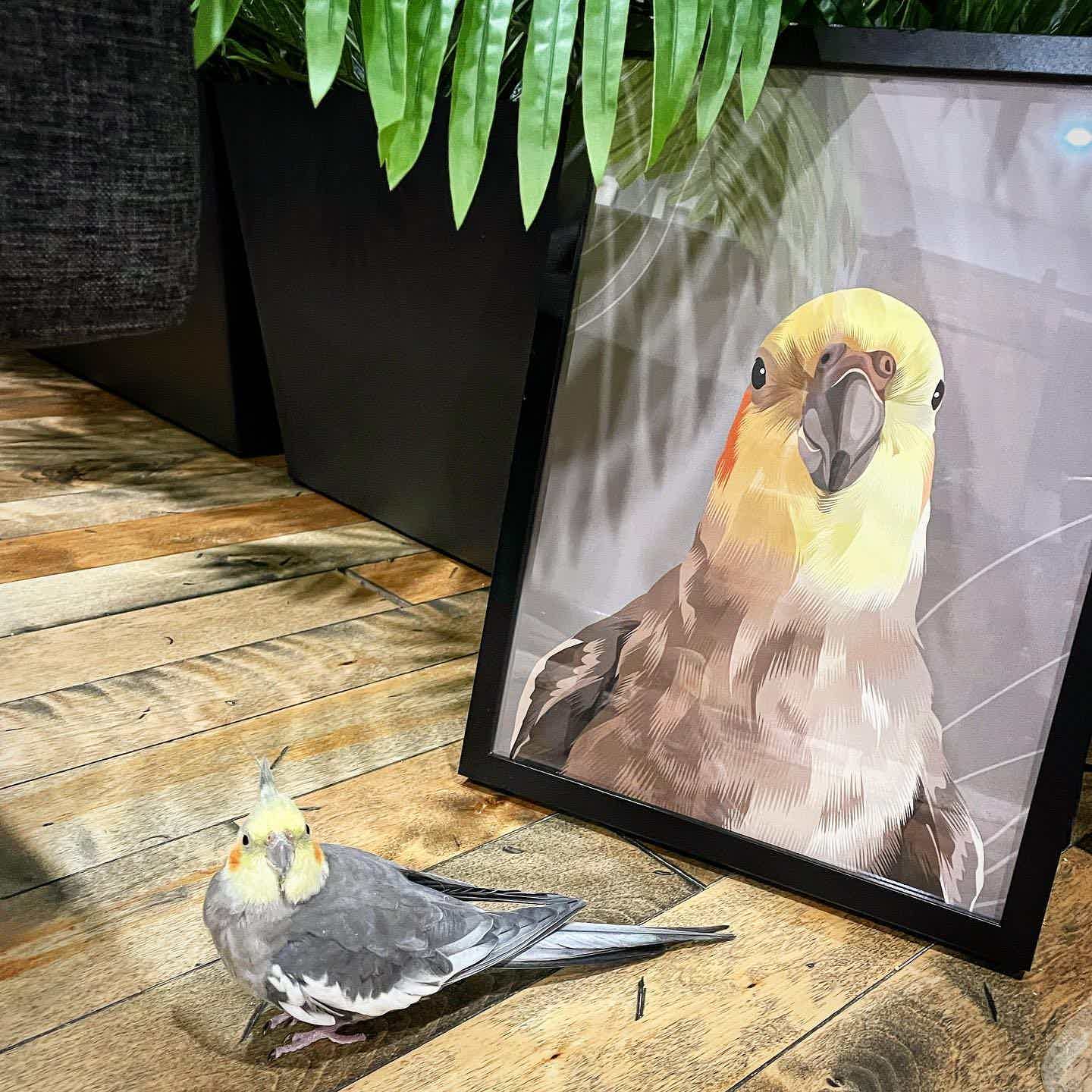 "It captures Buddy perfectly ❤️"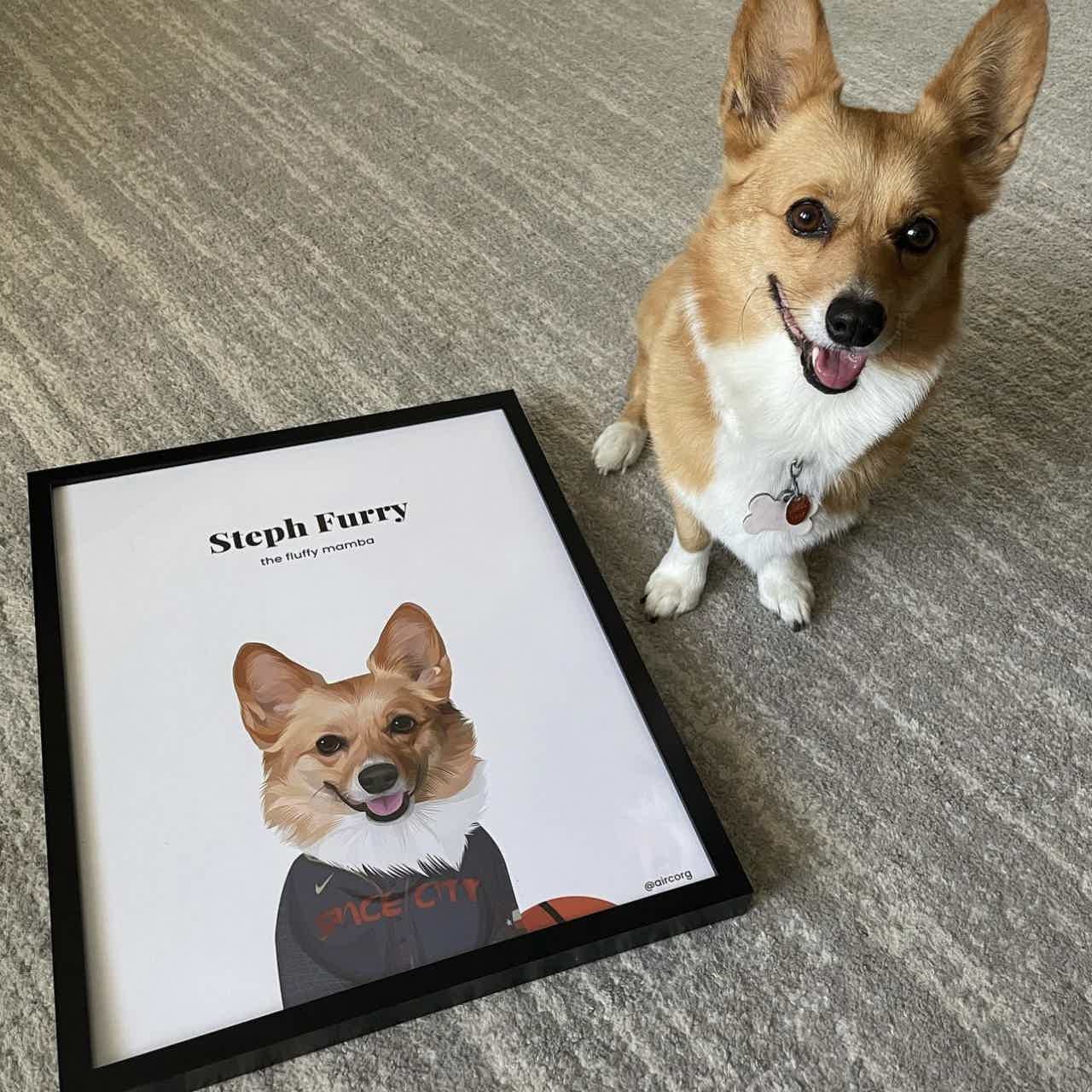 "I asked for Steph Furry in a HTX Space jersey and it DID NOT DISAPPOINT!"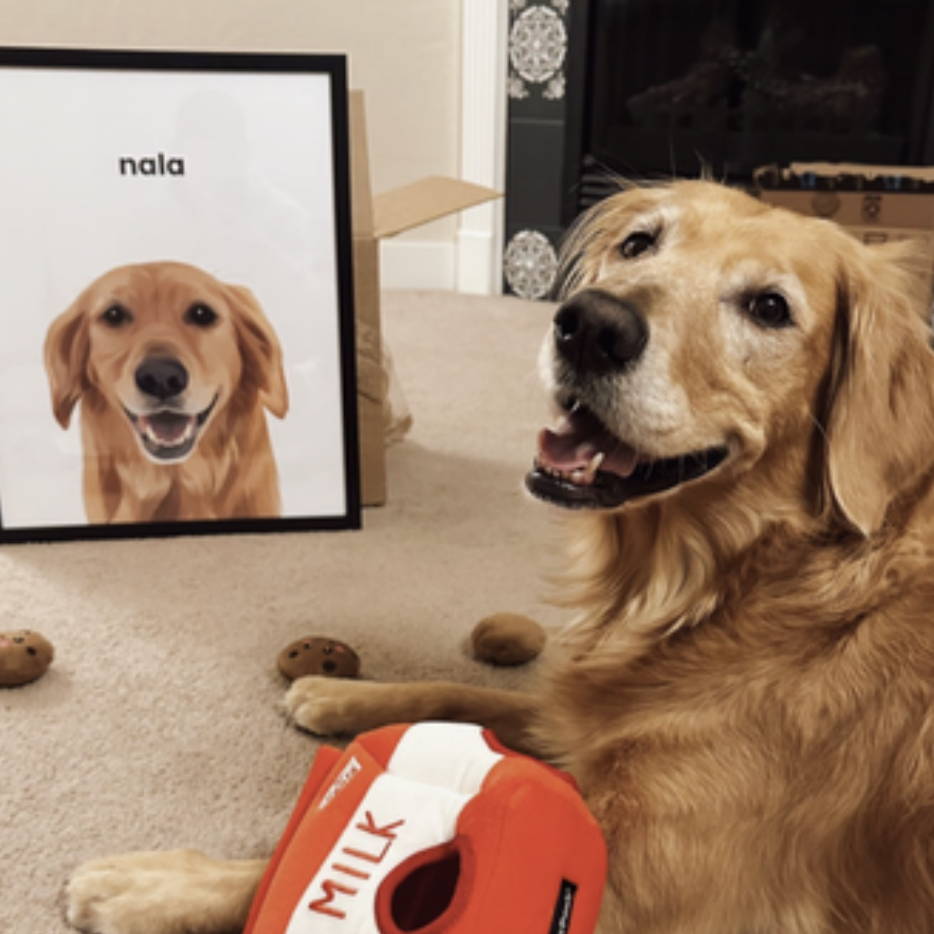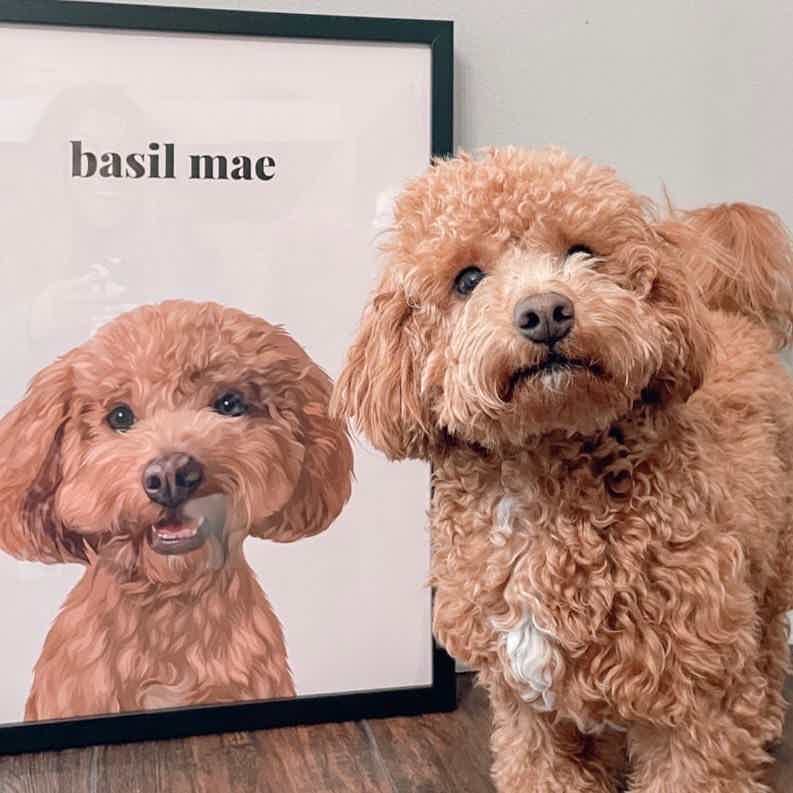 "The process was so fun & easy - make sure everything is perfect with you before printing!"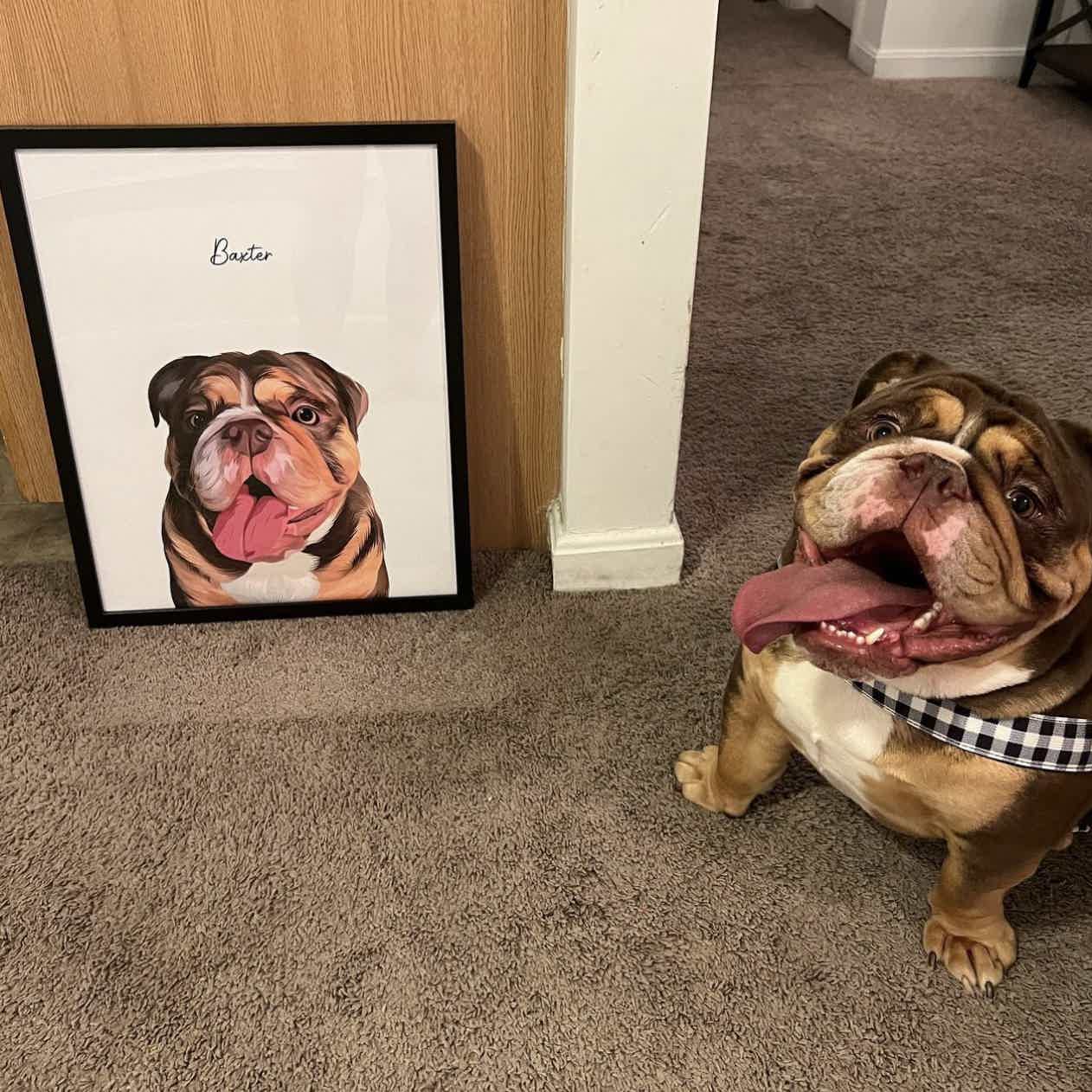 "I can't tell you how excited mommy was to get this gorgeous portrait that she will treasure forever! "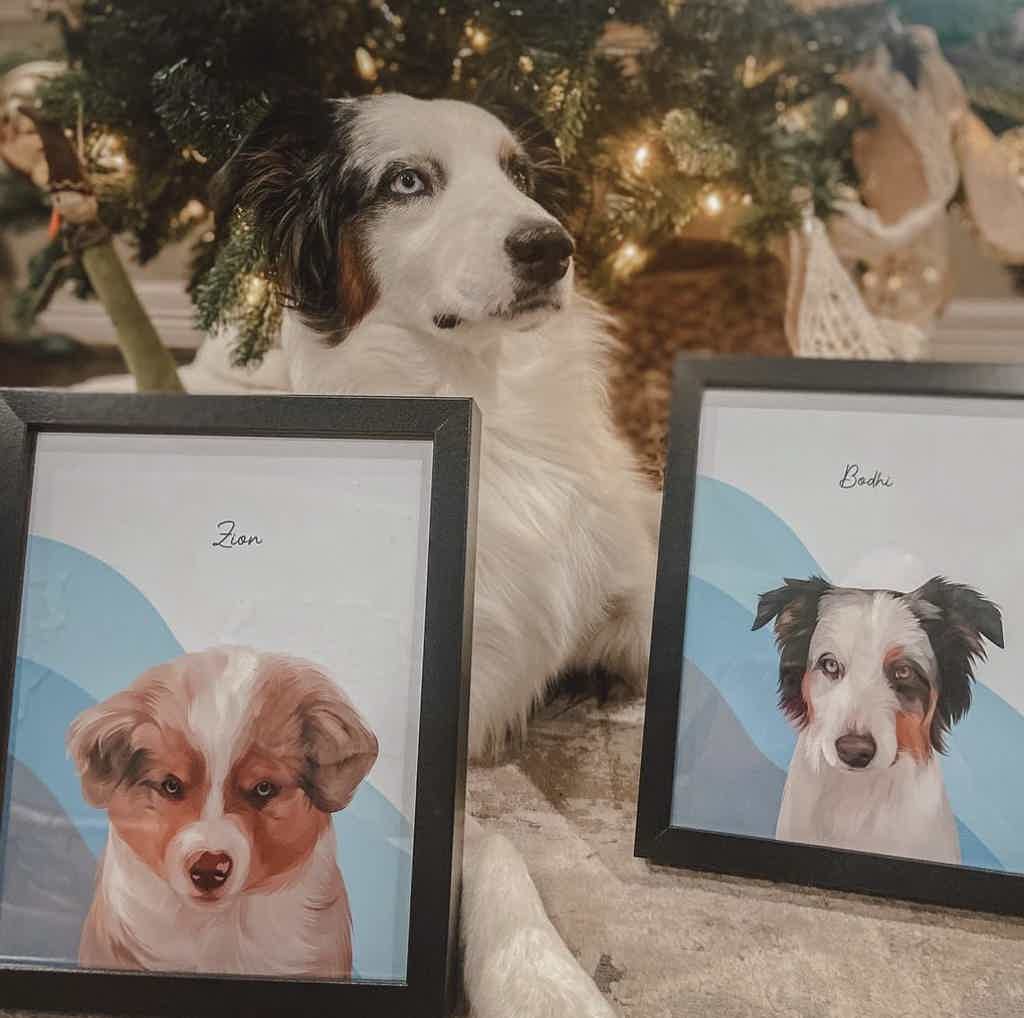 "When Bodhi & Zion are just too cute you get two 8x10 photos of them!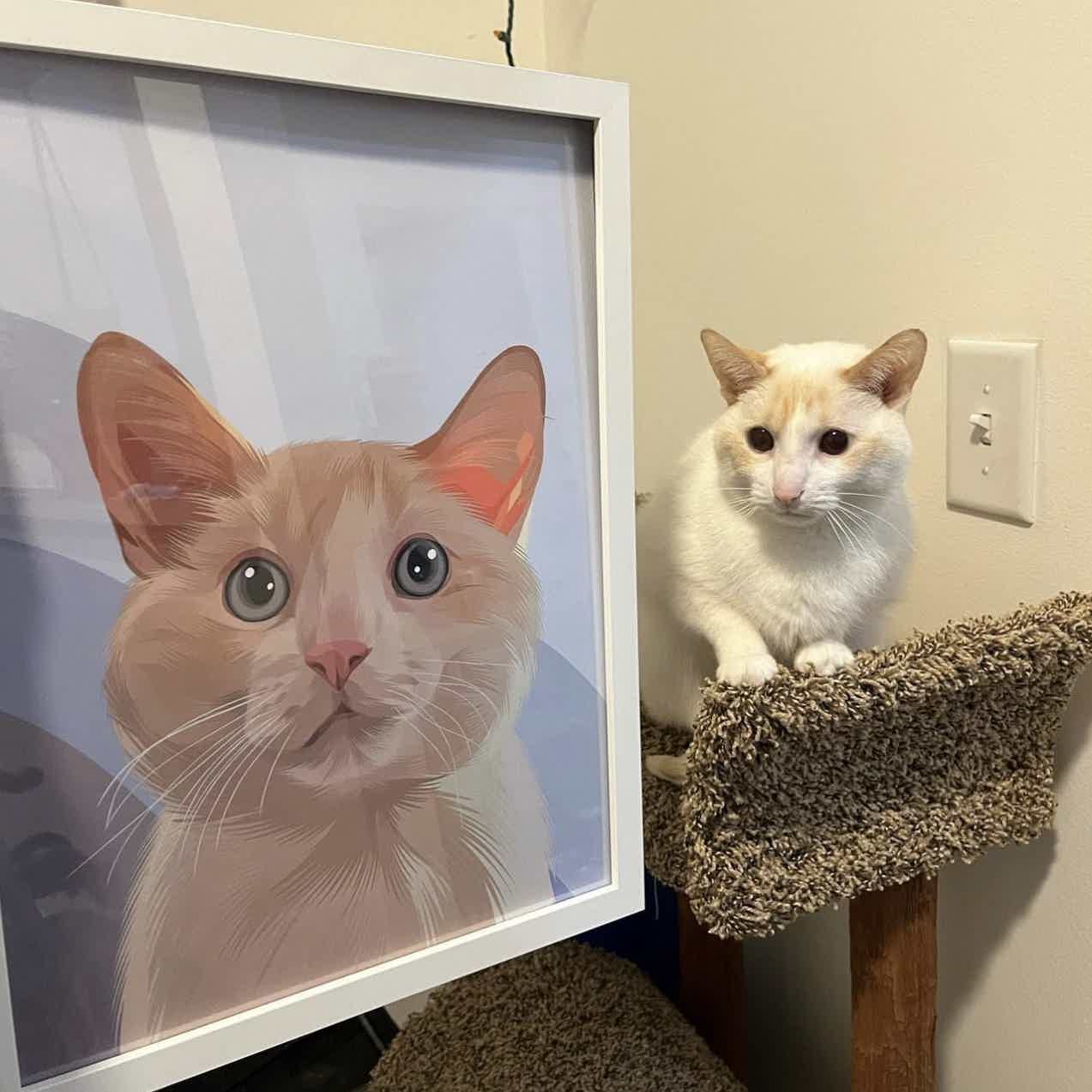 "Gany is baffled by his own image! He looks gorgeous!"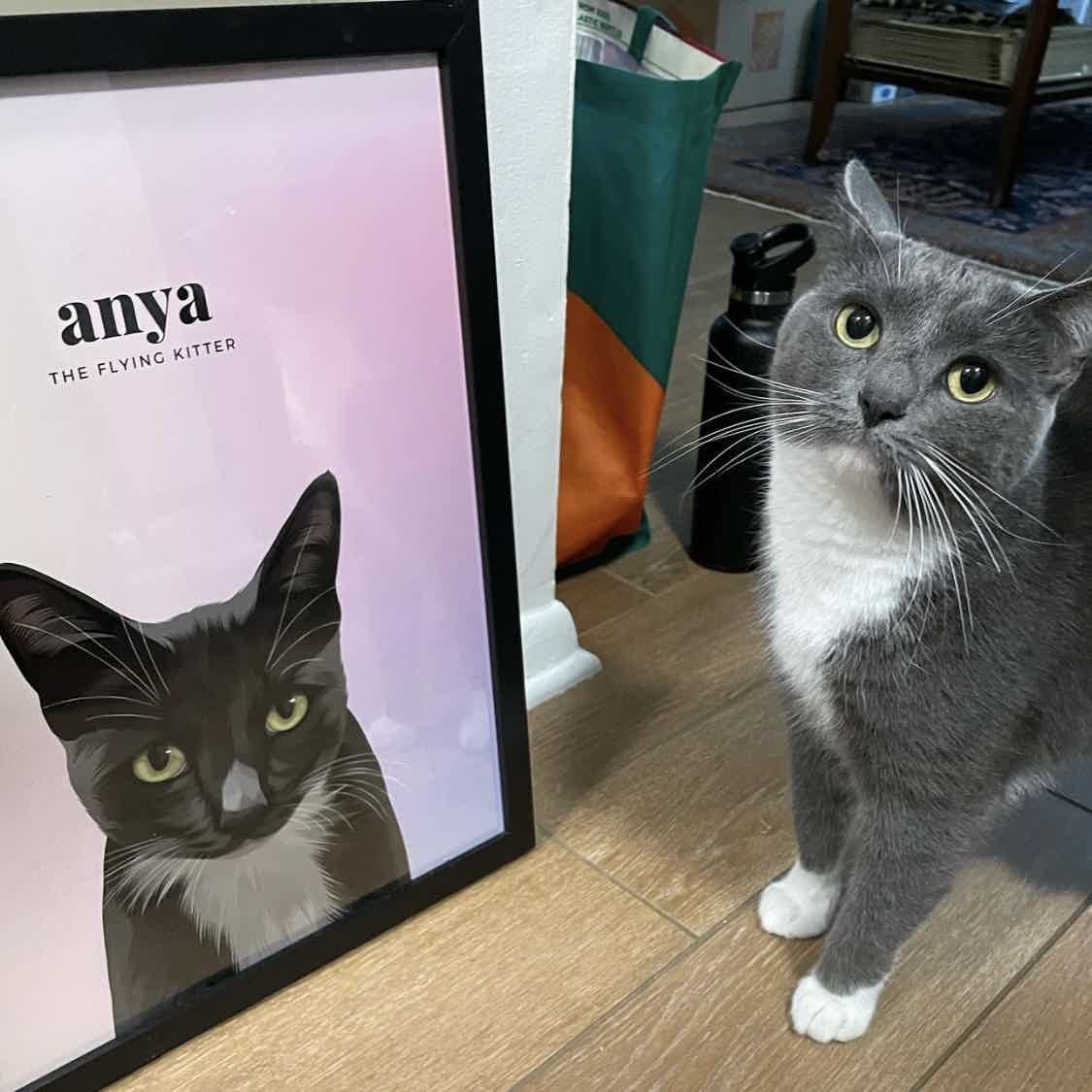 "So fucking amazing I love it"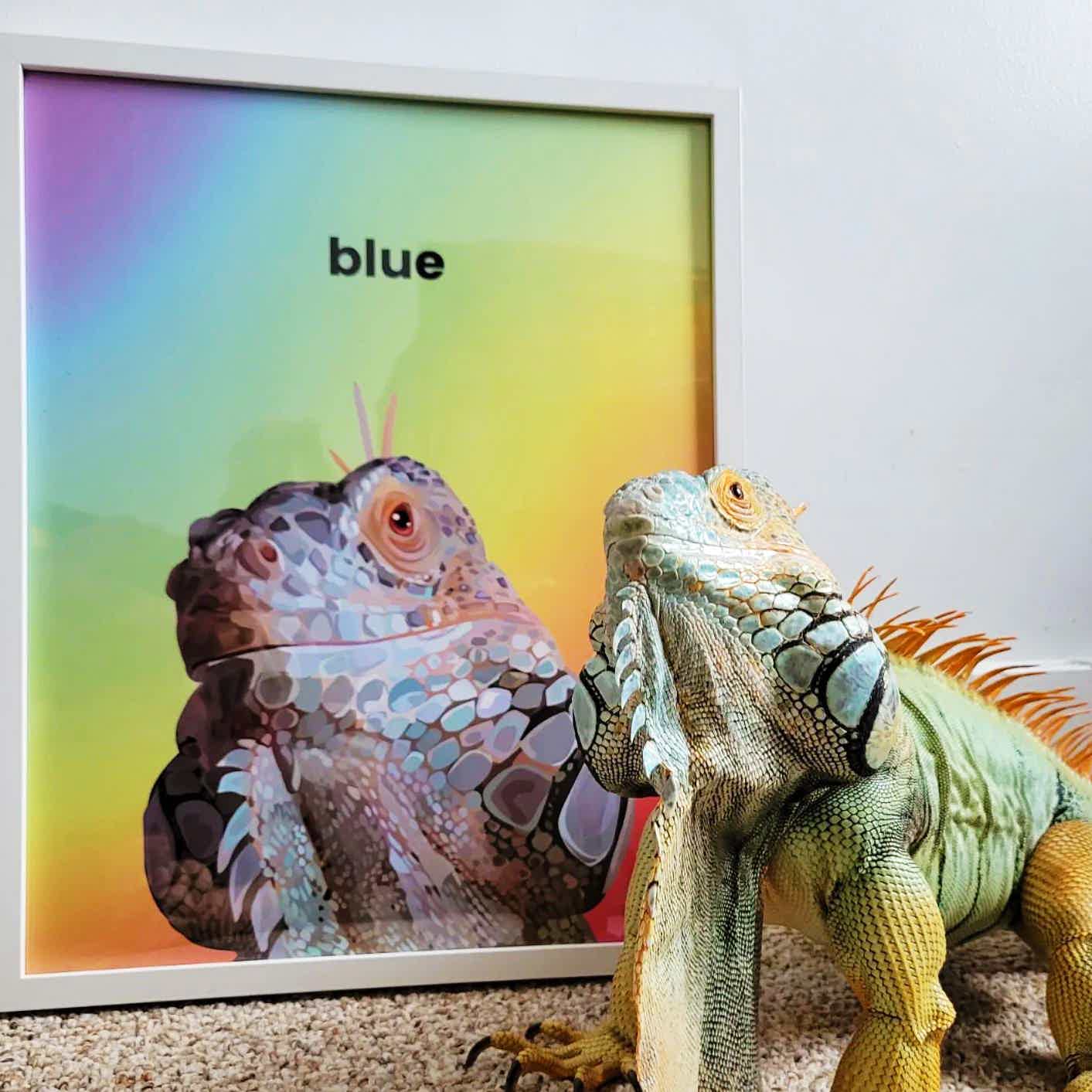 "Thank you so incredibly much for this absolutely gorgeous custom portrait of Blue!"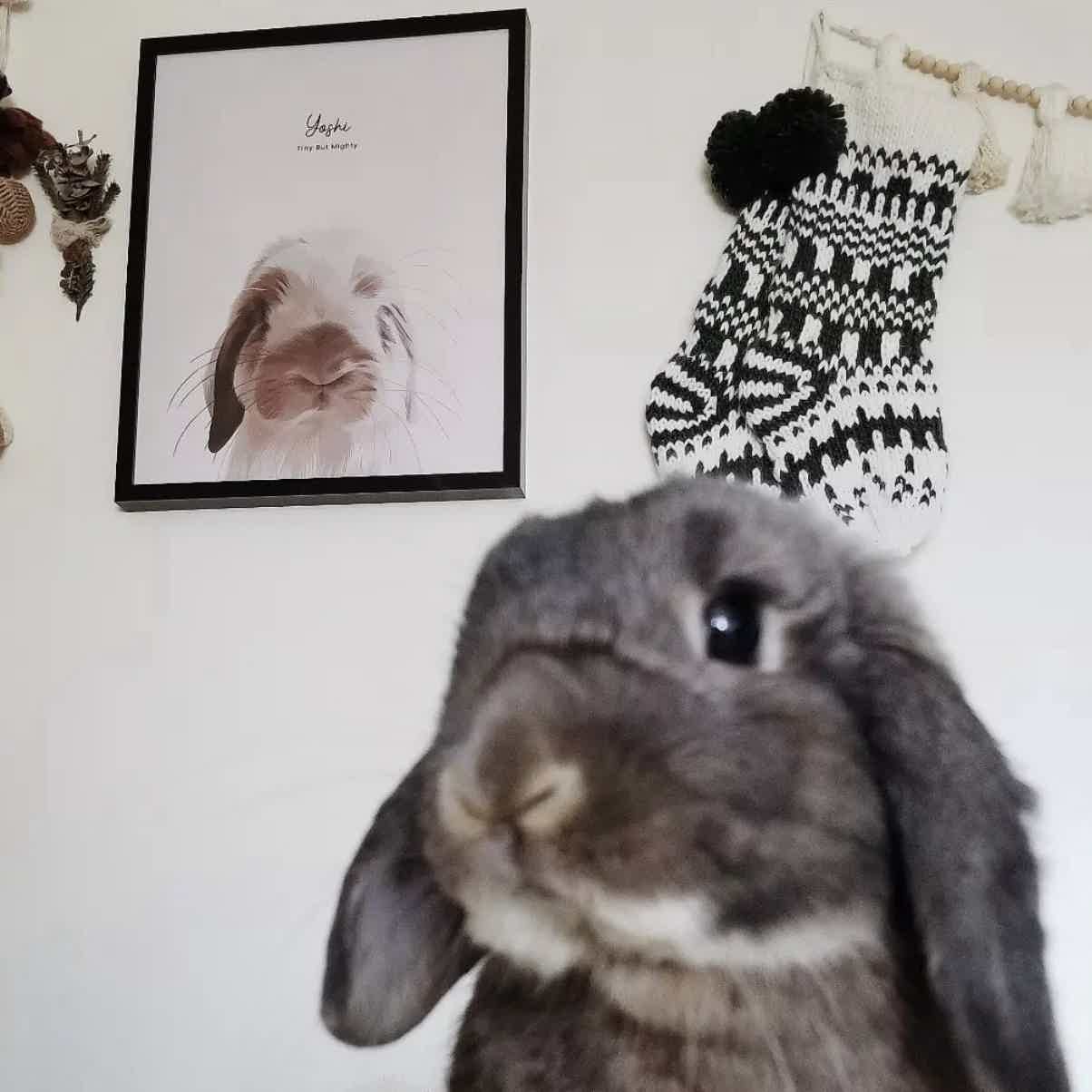 "Just seeing how much love & care they put into this, really touched my heart."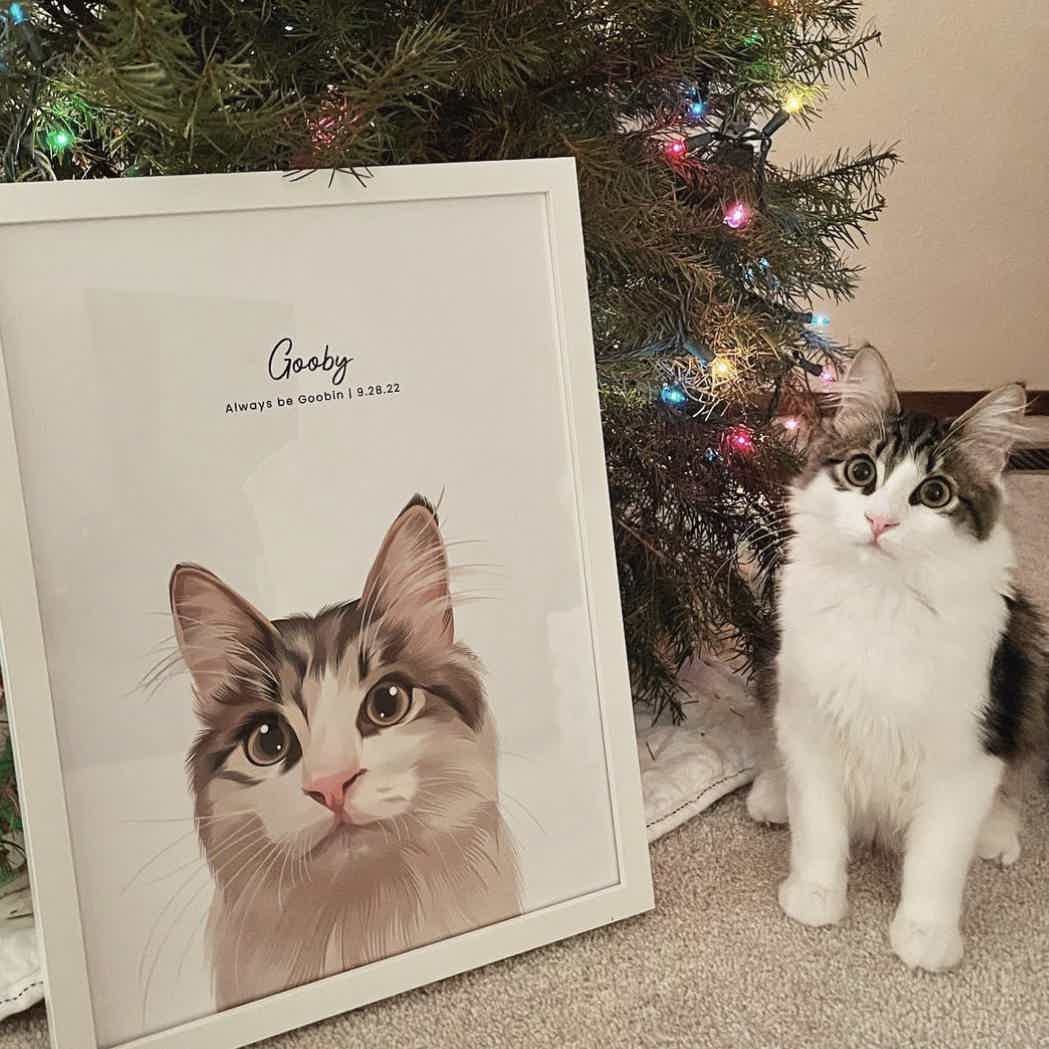 "Can't wait to hang it up on the goob gallery wall!"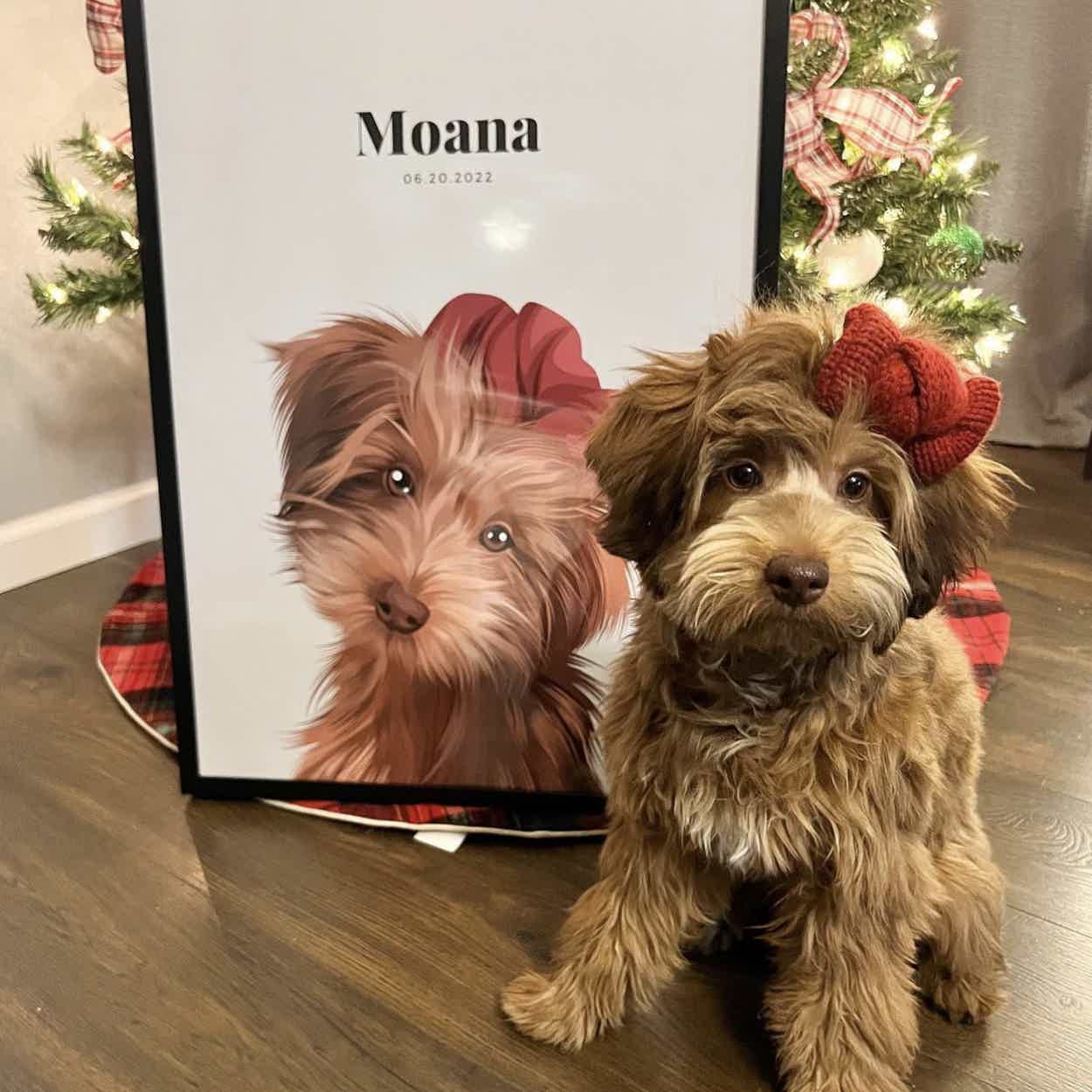 "They did such a wonderful job!"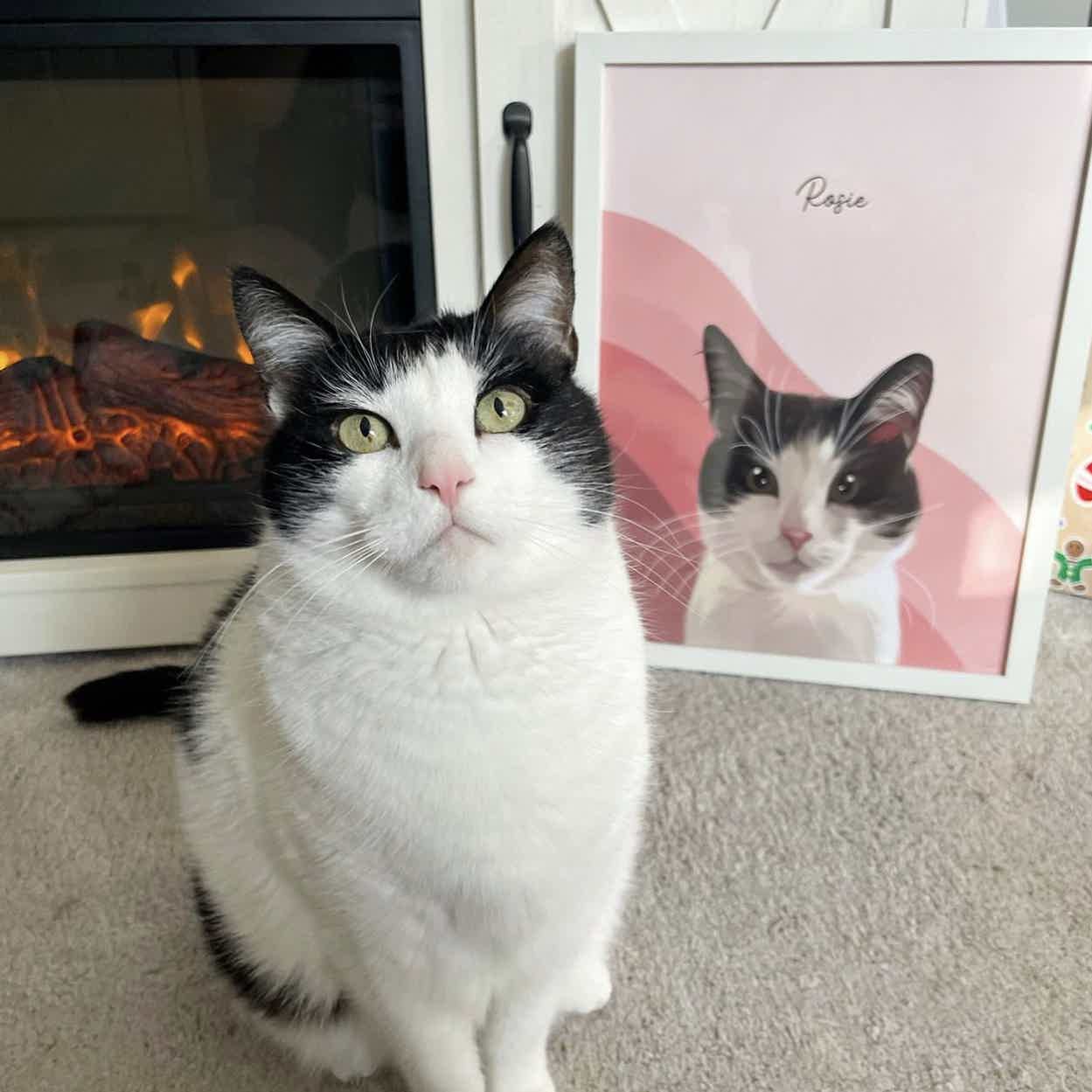 "Mom almost cried when she opened it - this was such a great surprise!"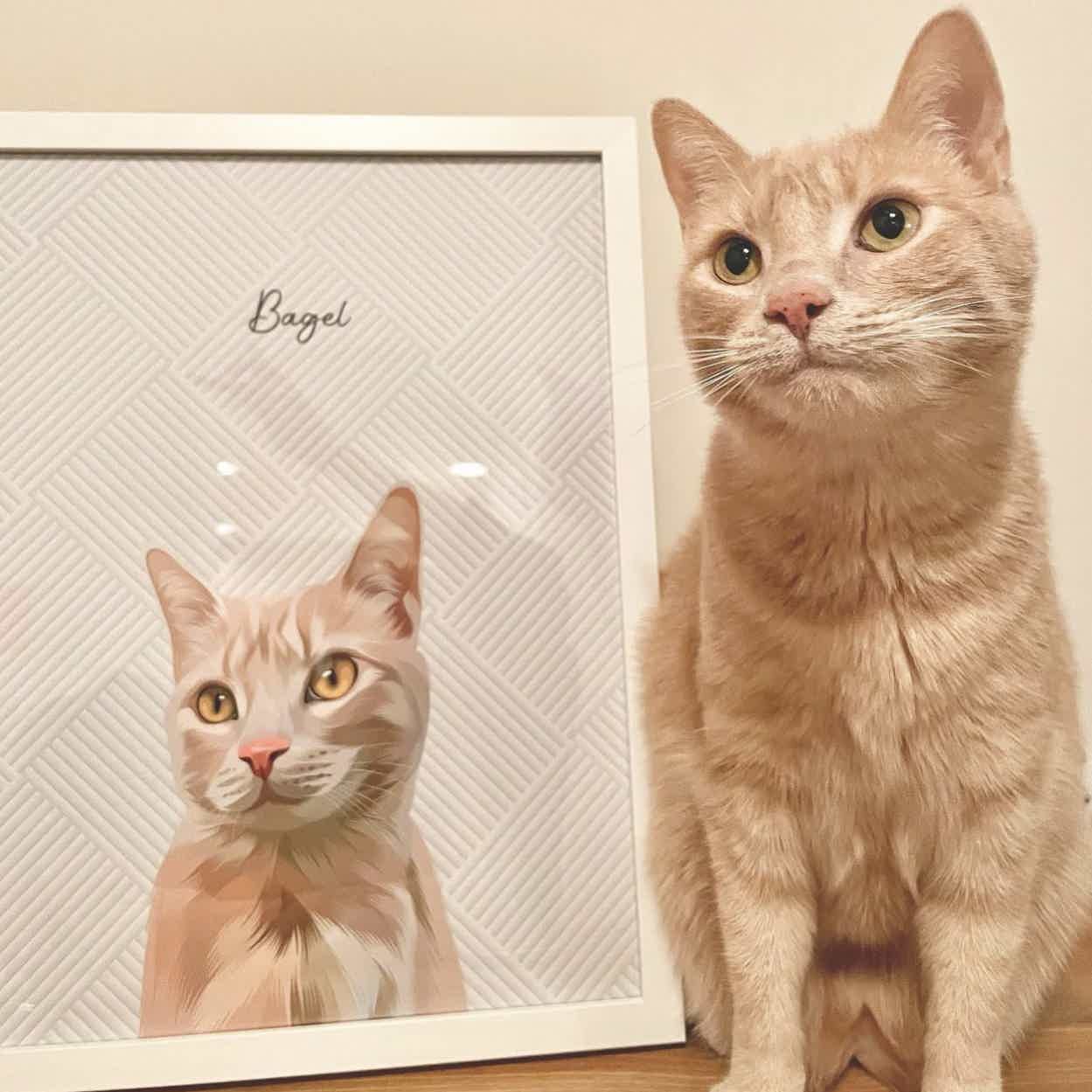 "This is the BEST gift you could ever find"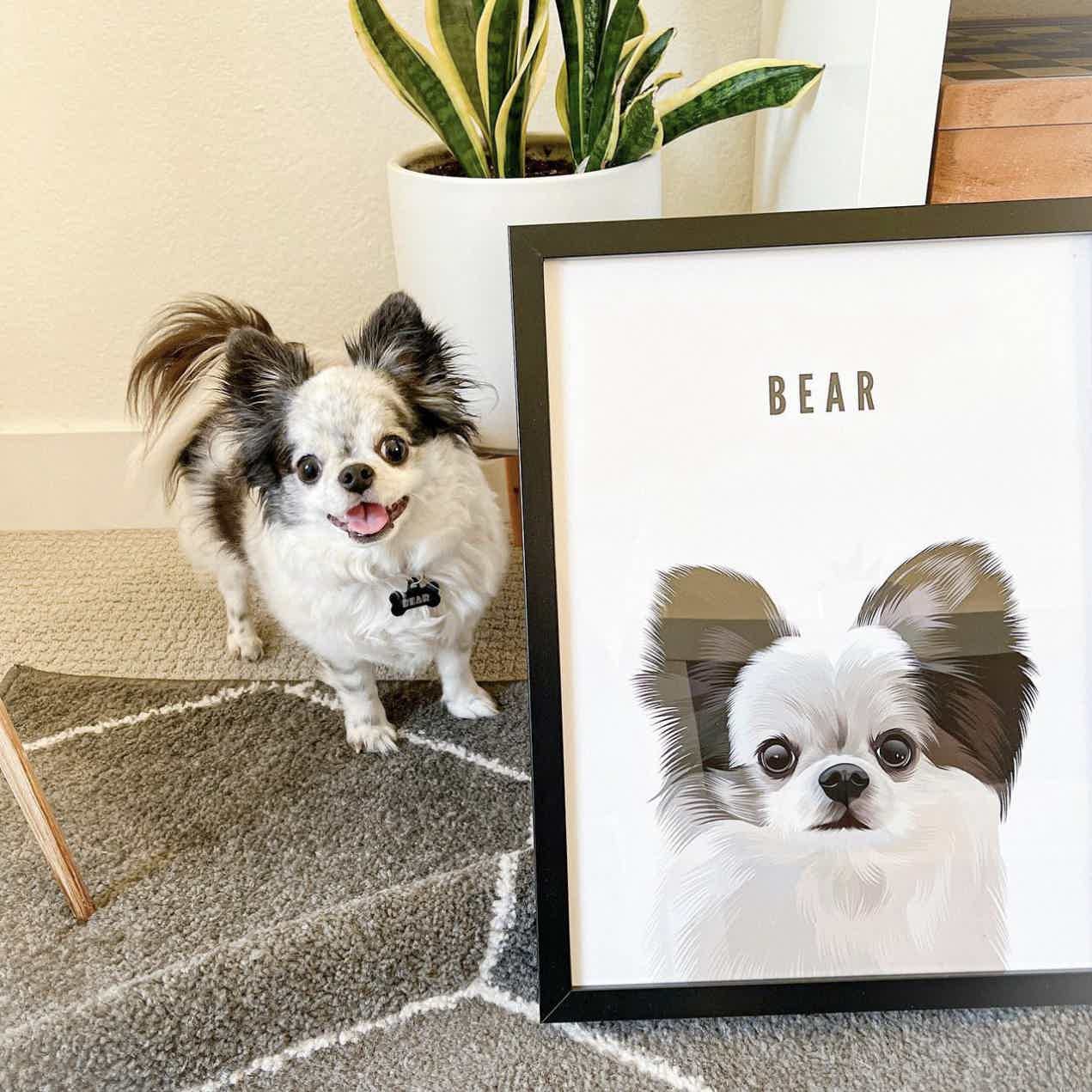 "They captured all of my furry features pawfectly!"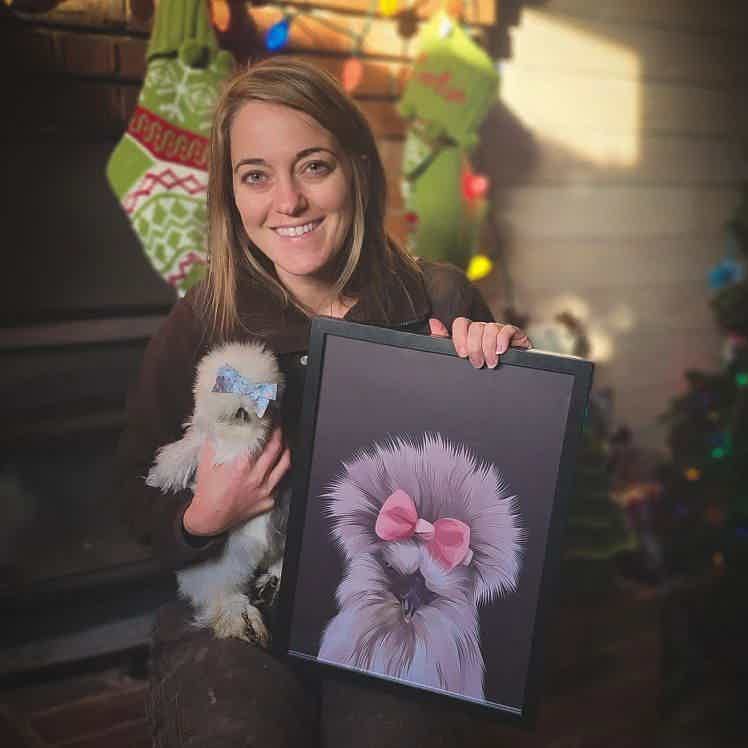 "10/10 recommend! They have been a joy to work with and the quality is outstanding! I'm in love!"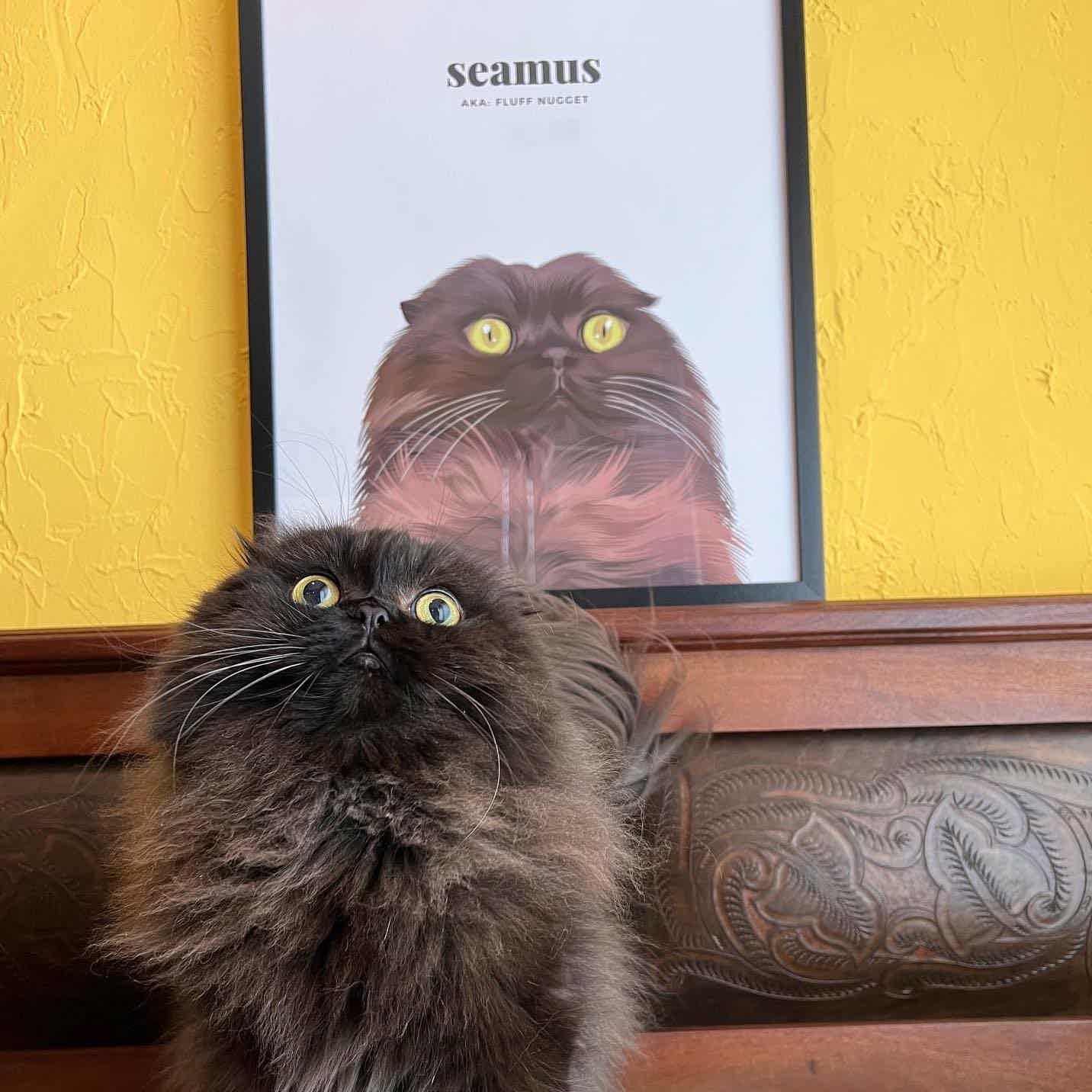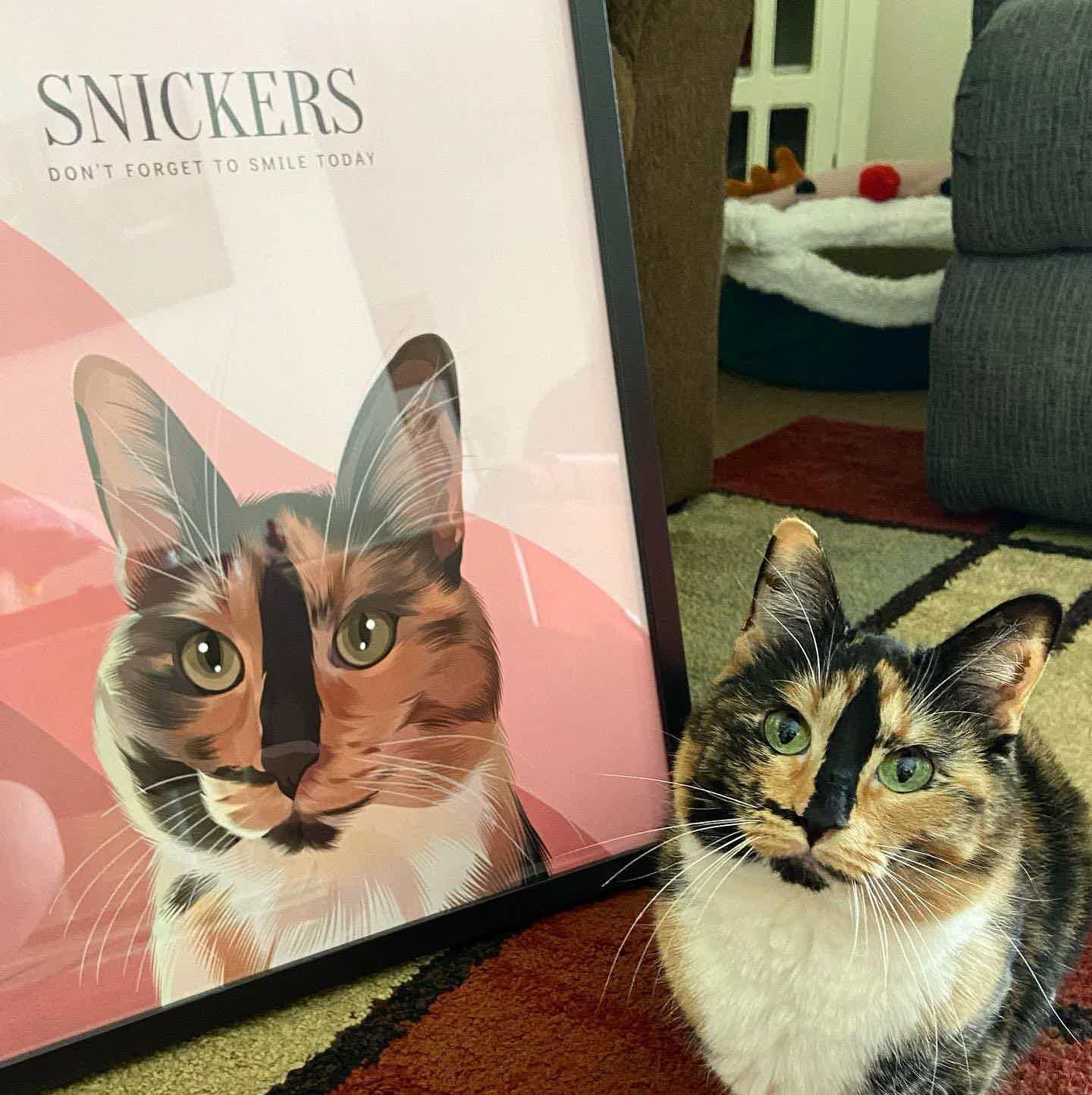 @snickers_the_smiling_cat
"We will cherish it FUR-EVER! Very grateful!!"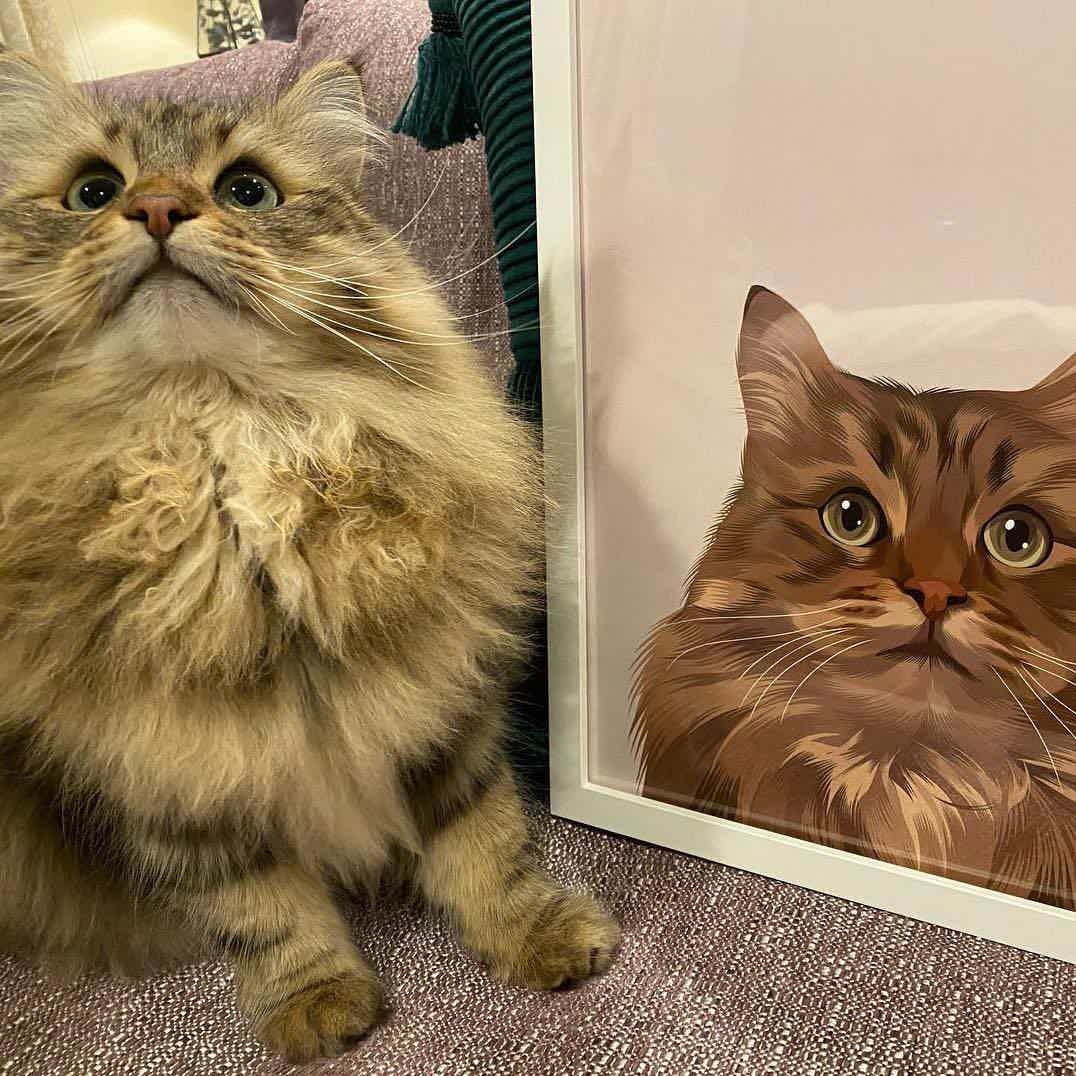 "Look at me! Thank you makeitmine for the wonderful portrait of myself!"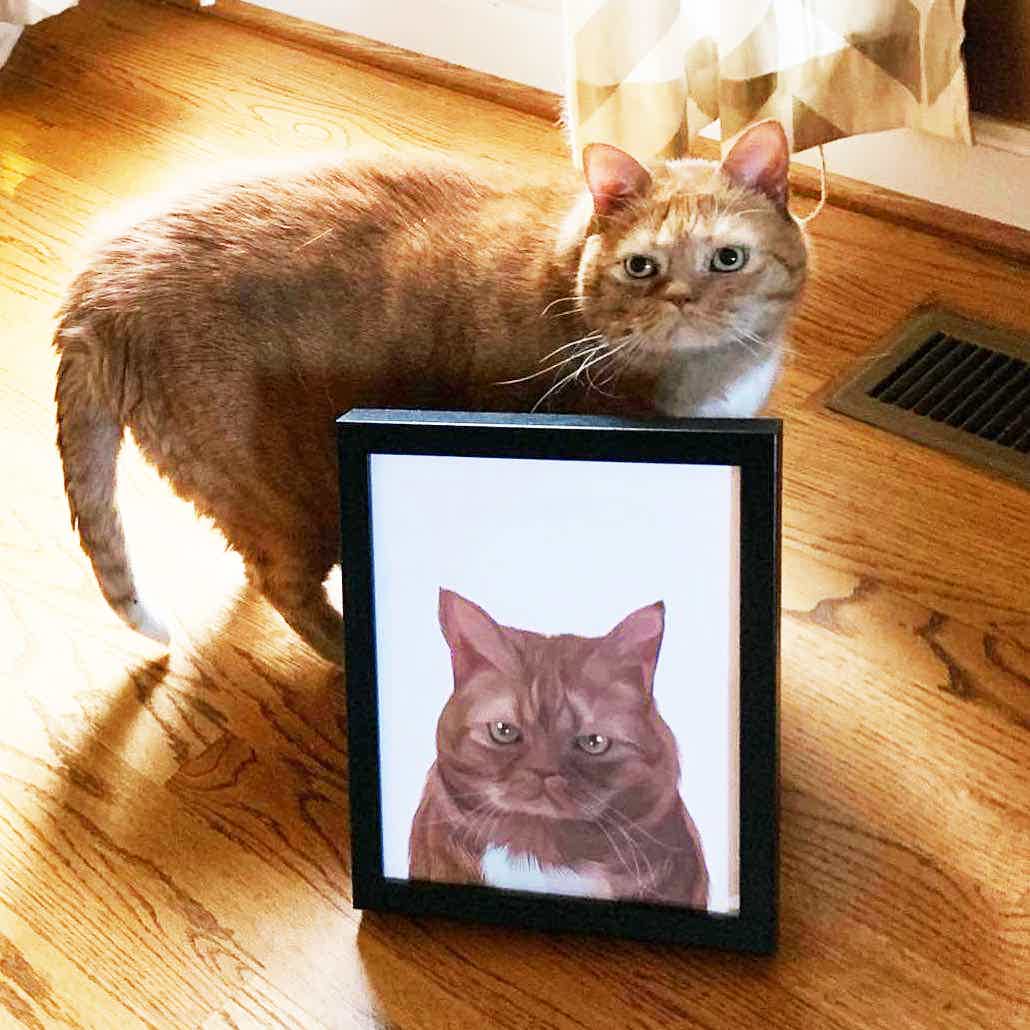 "They sent me progress of the portrait asking me if anything needed to be changed. I love it!"
It's as easy as 1, 2, 3...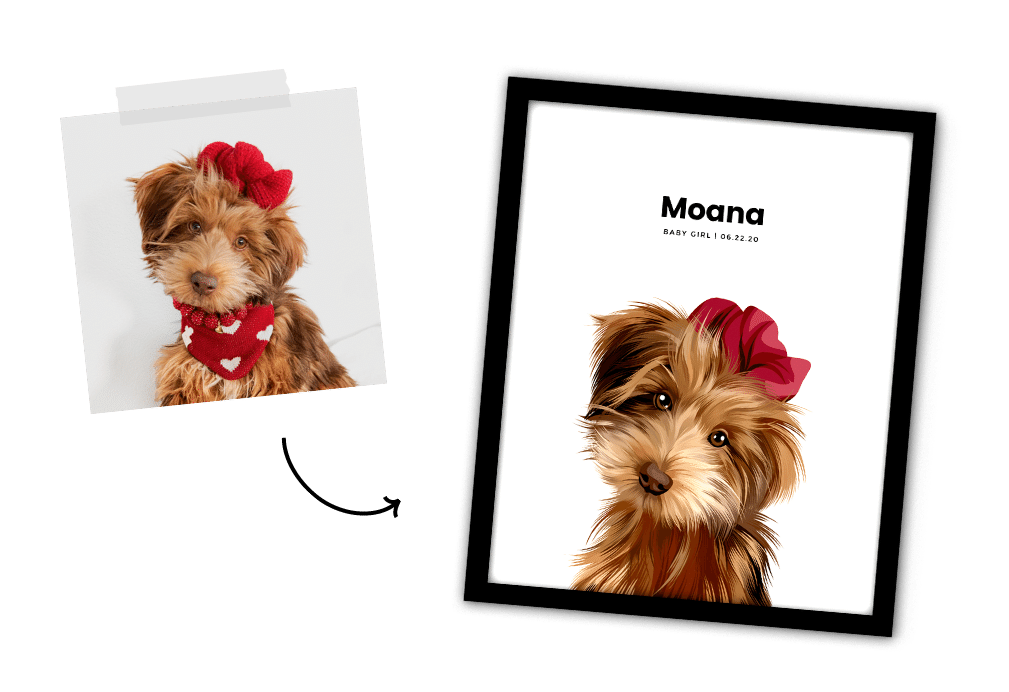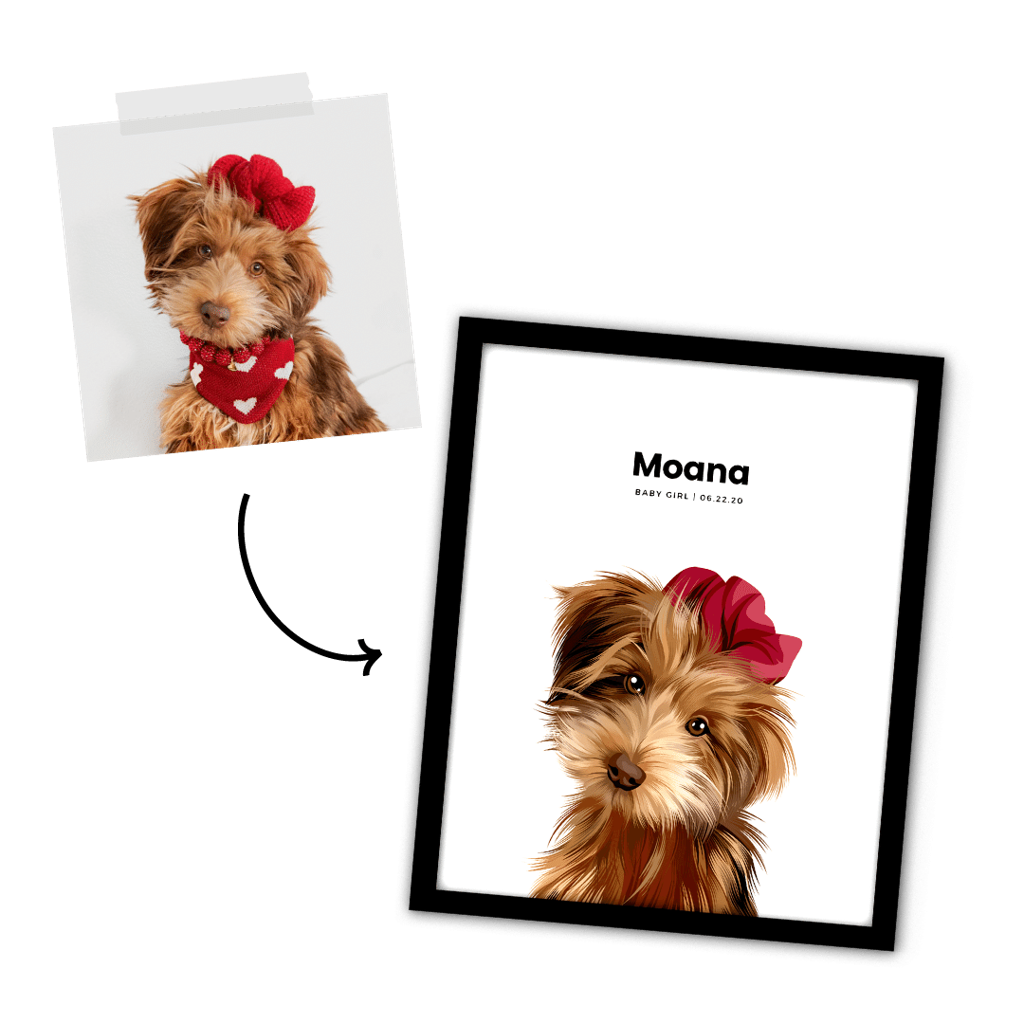 Step 1 Design Your Portrait

Upload a photo of your pet and customize your portrait! We got it from there.

Love it? Approve it and we'll send it off to production. Want to make revisions? Let us know we'll get them done.

We add the final touches like the background and then we print, pack, and ship it!
Pics that will have you saying "aww"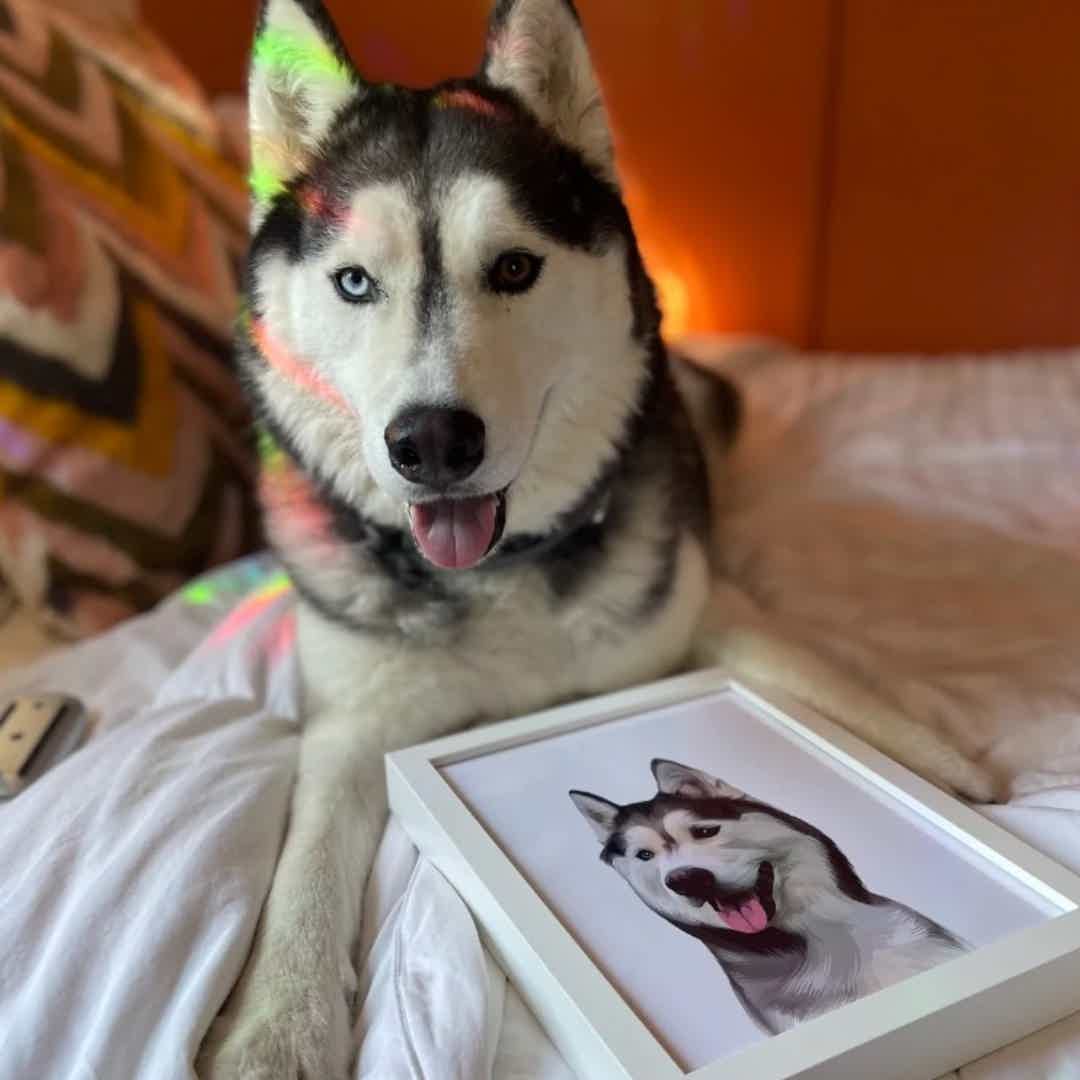 "It's so beautifully made ❤️ We love it!"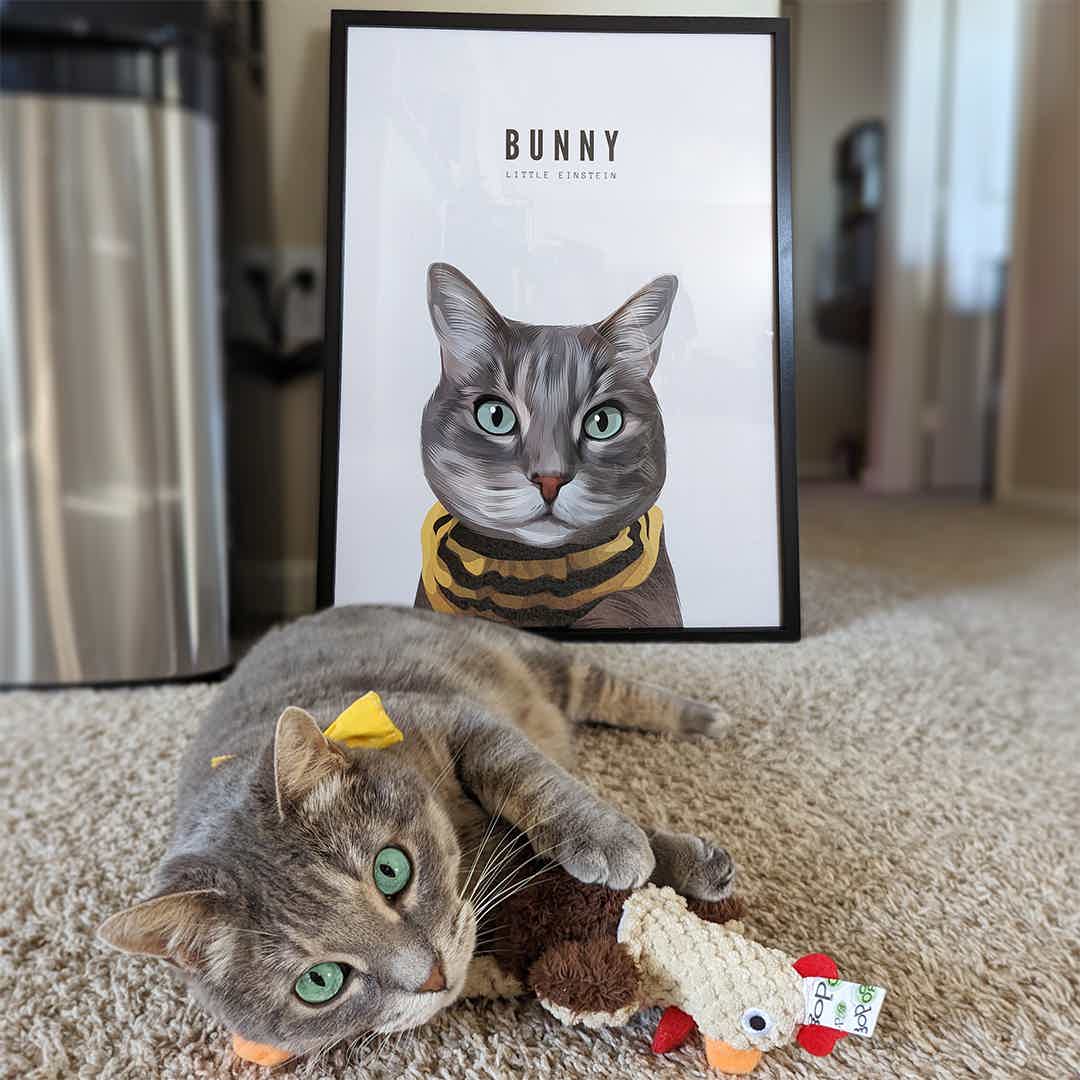 "The portrait was so accurate Bunny got scared! The detail is amazing!"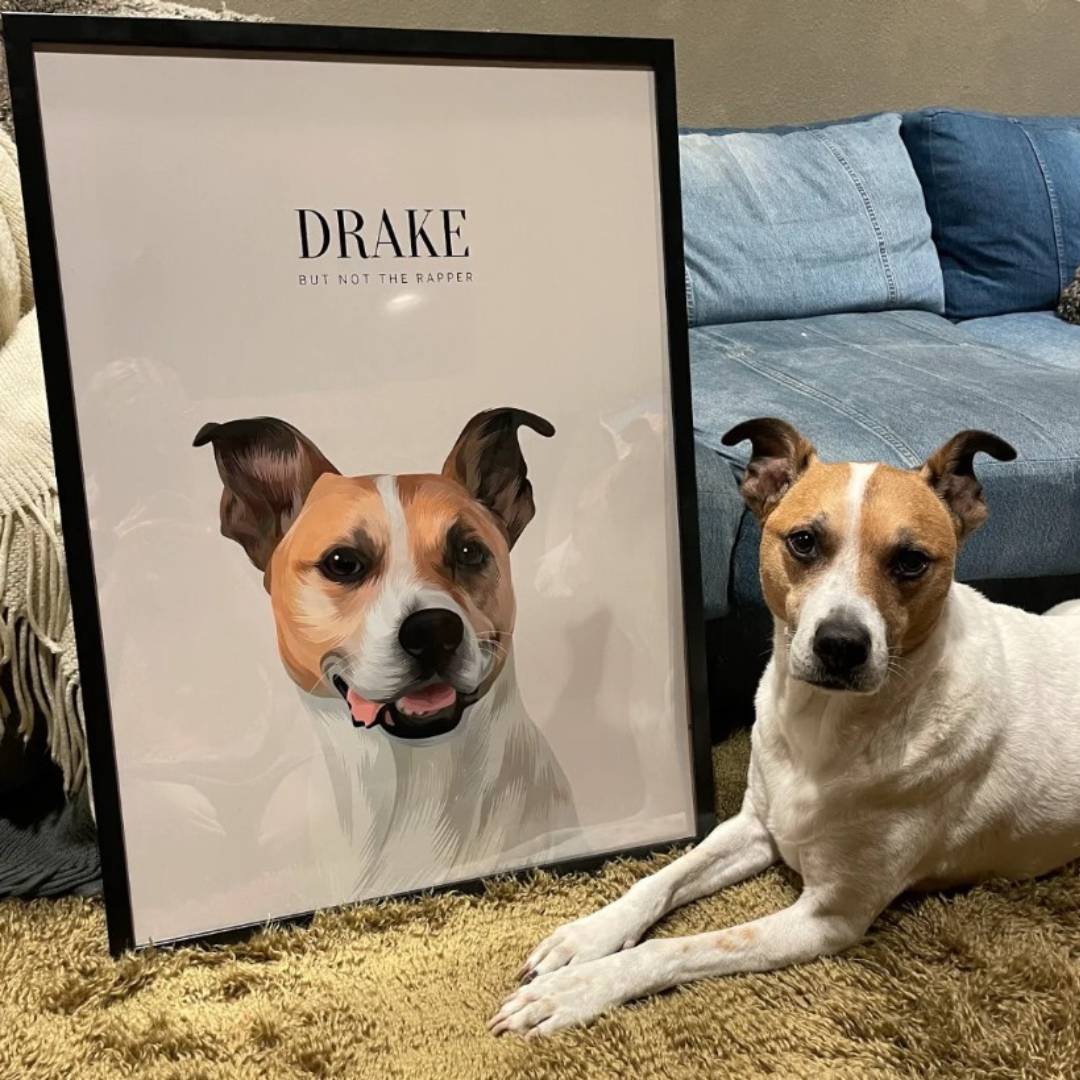 "Drake and I love it so much!"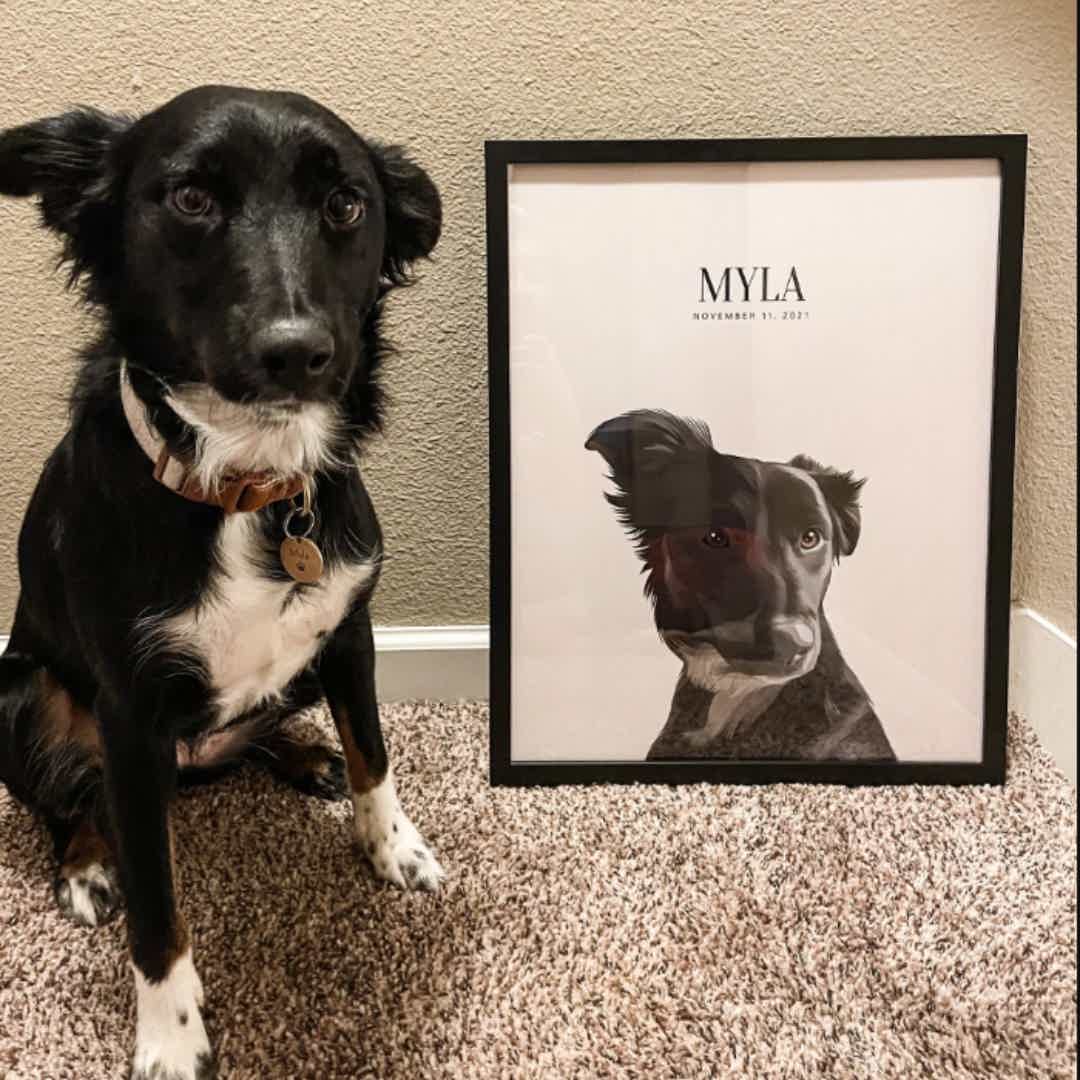 "The artist captured Myla so perfectly. I can't wait to hang it up and show everyone!"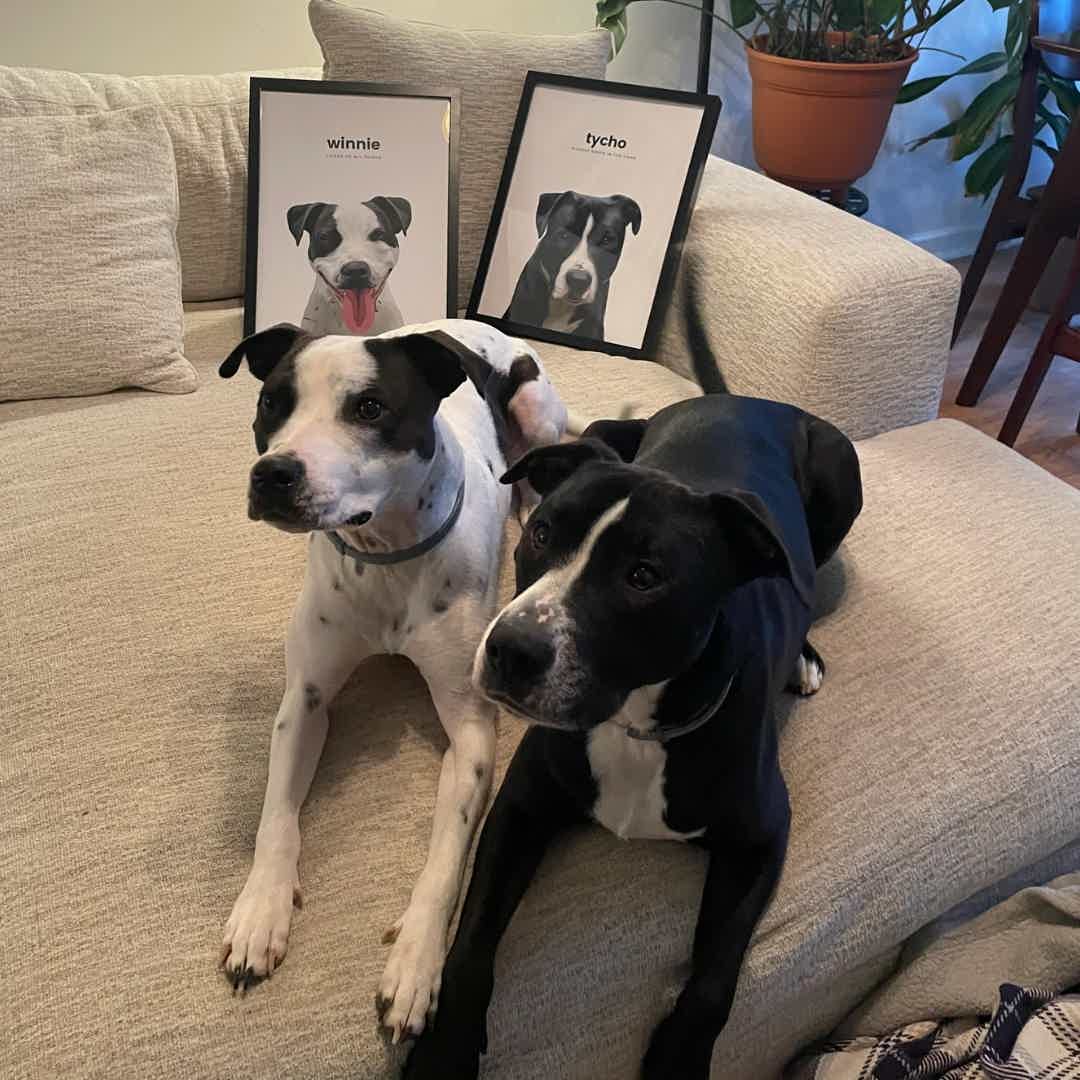 "These two portraits of my babies came out amazing!"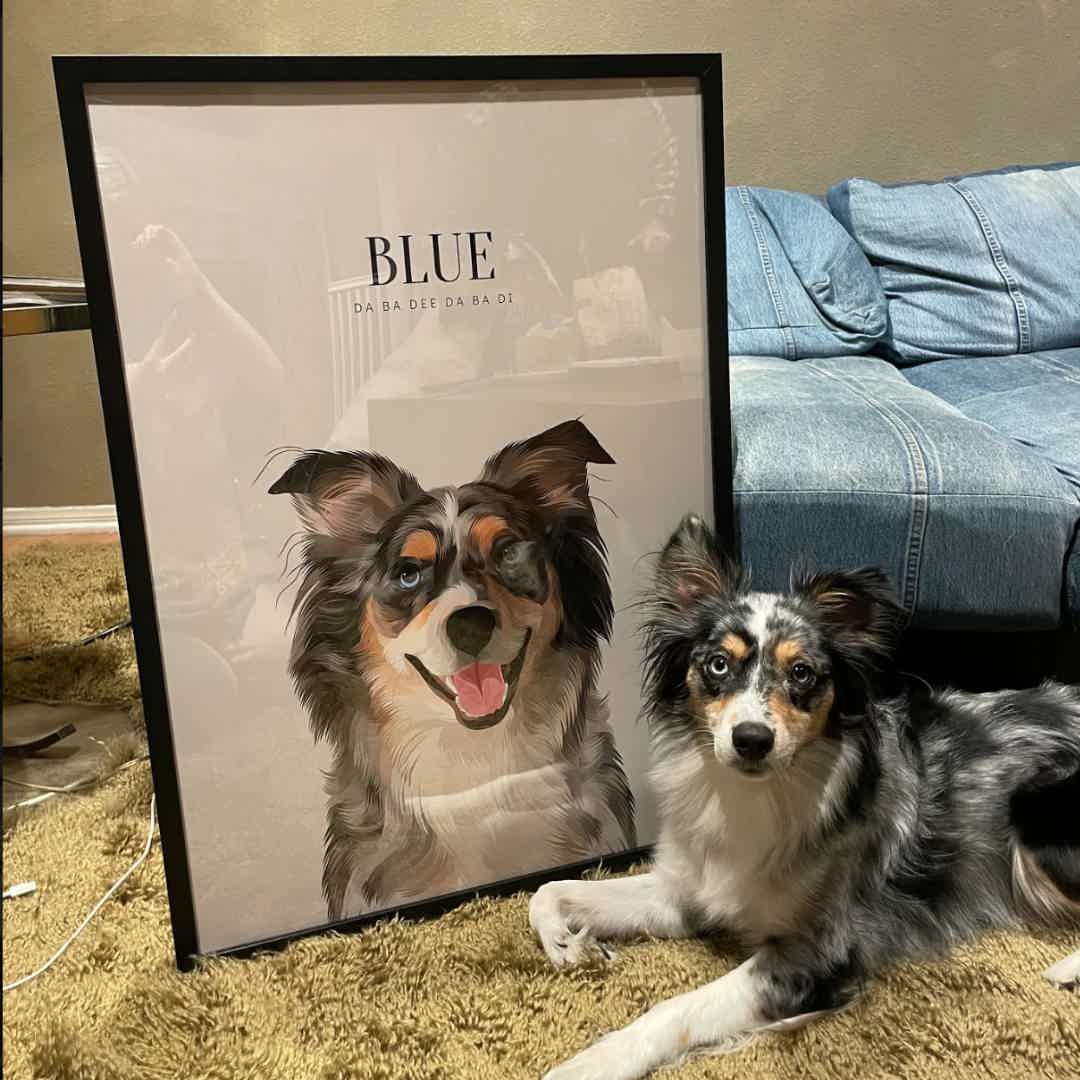 "This is the best illustration of Blue! The colors and attention to detail is amazing!"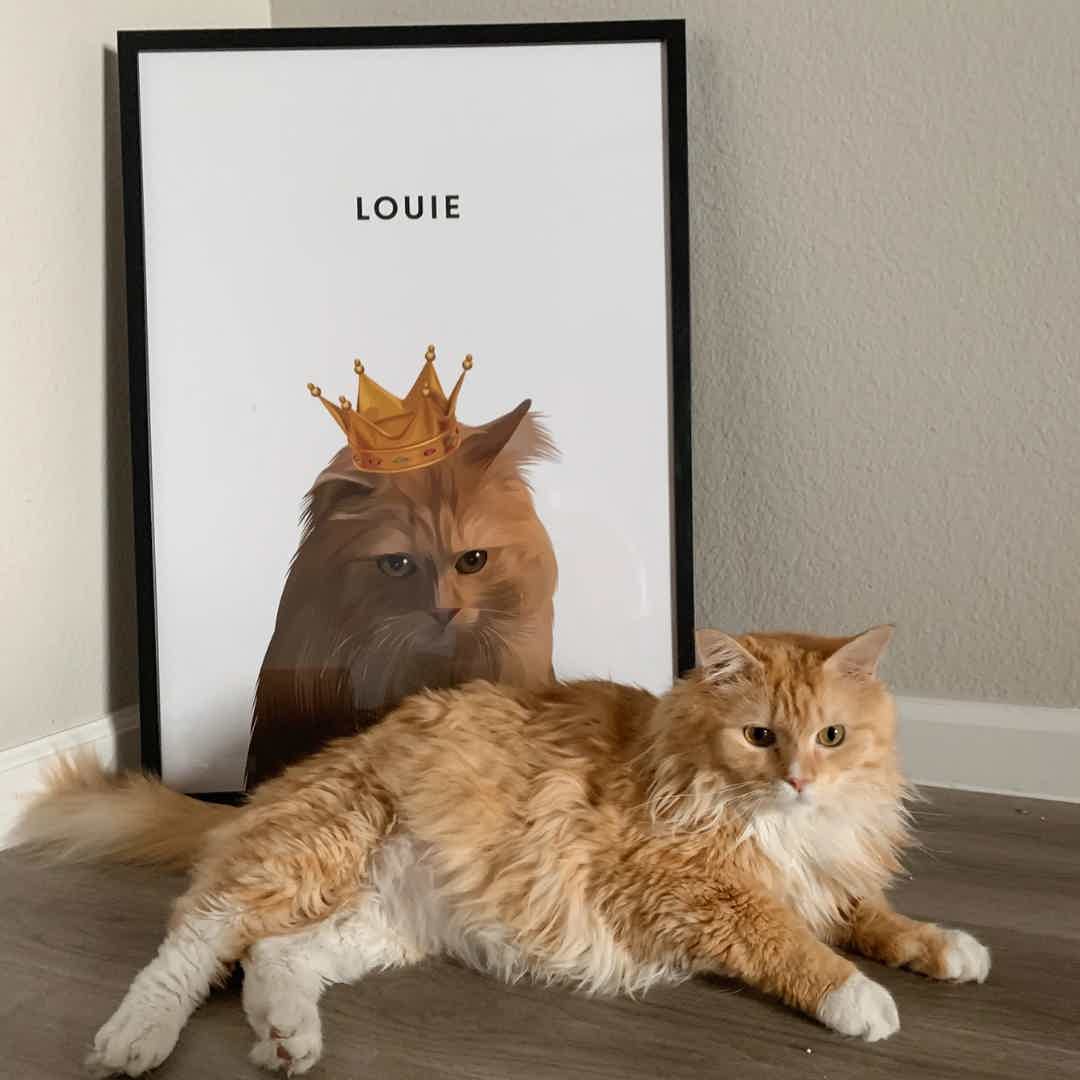 "Louie came out so cute! We love it so much!"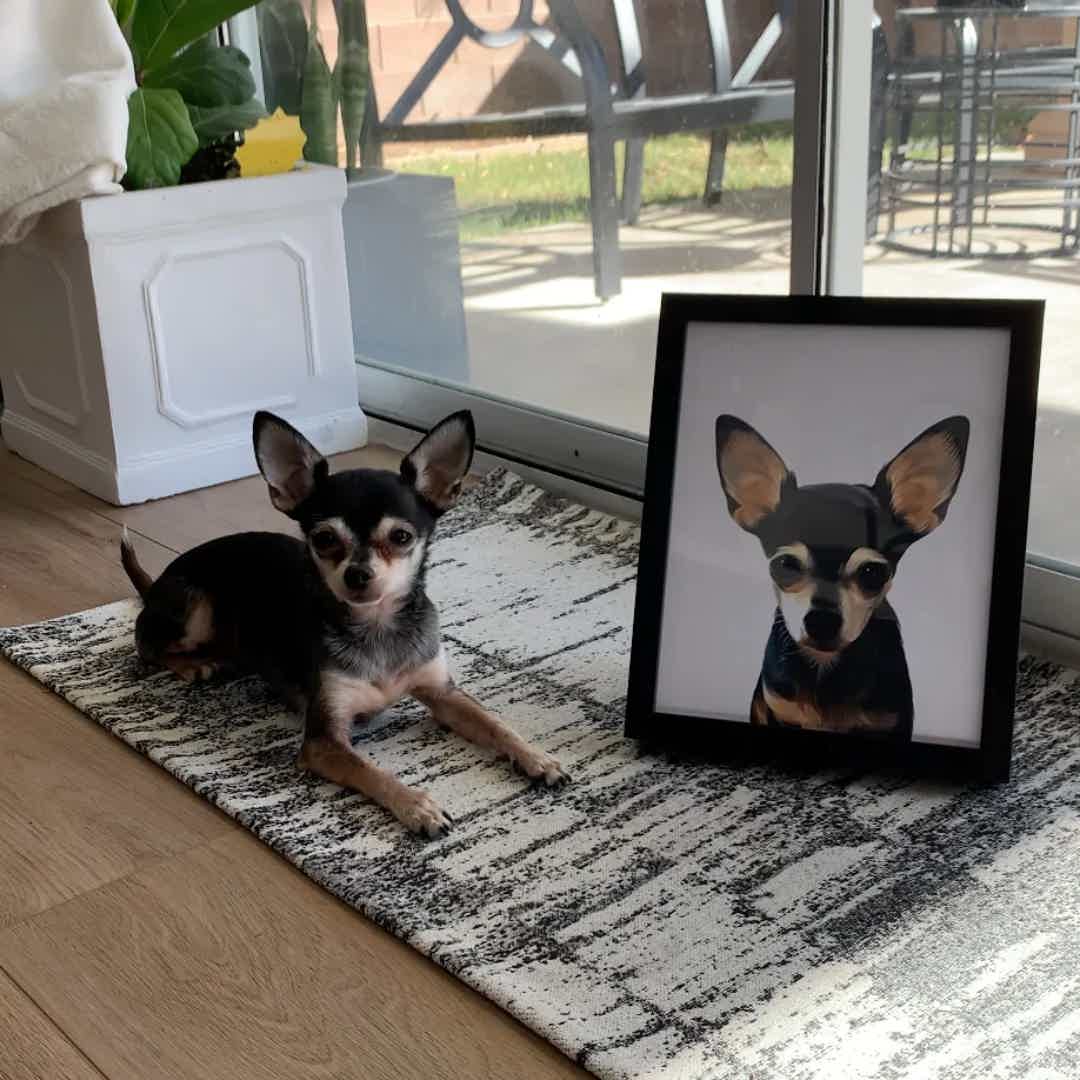 "Now I can have my precious baby with me everywhere!"
Turning your favorite photo into your favorite portrait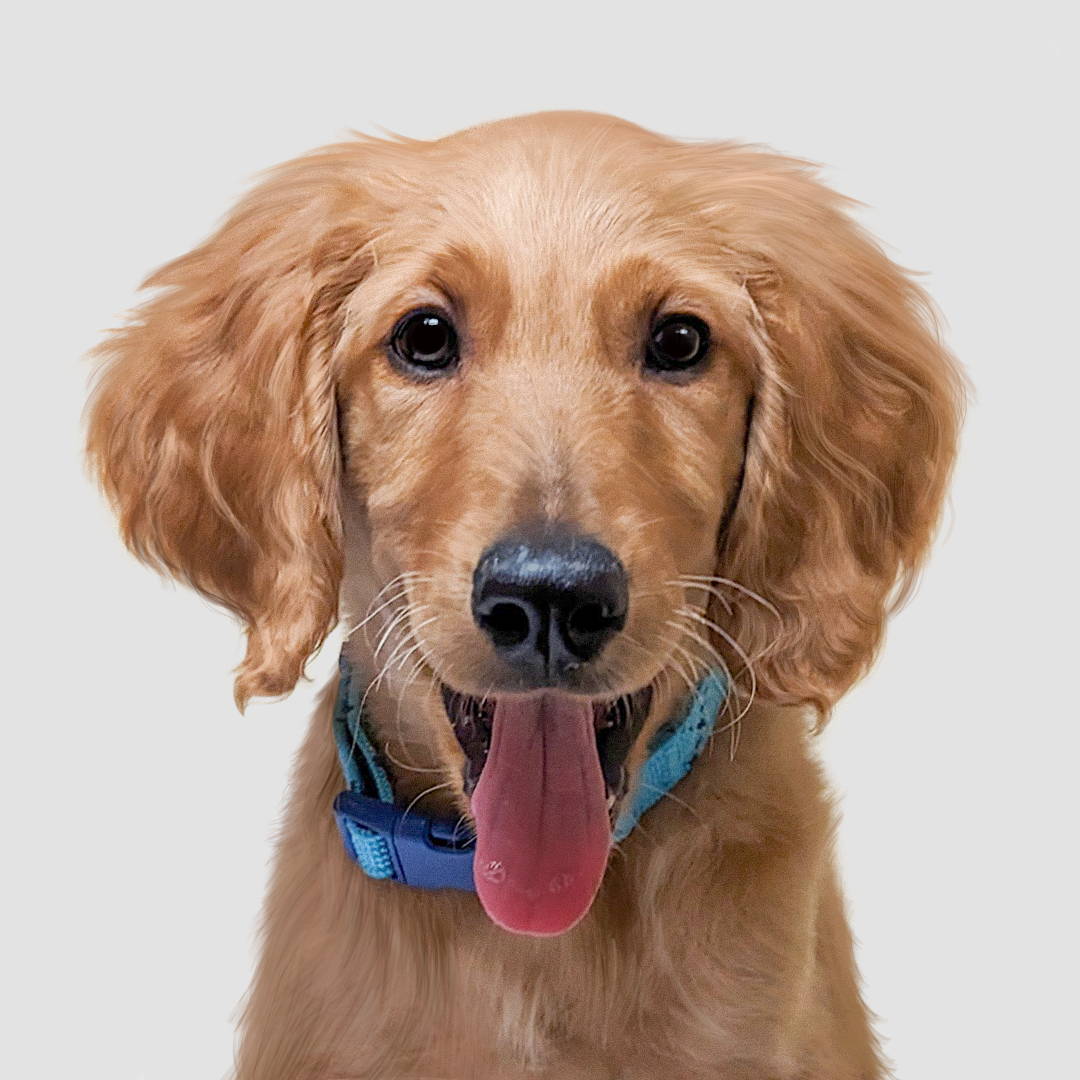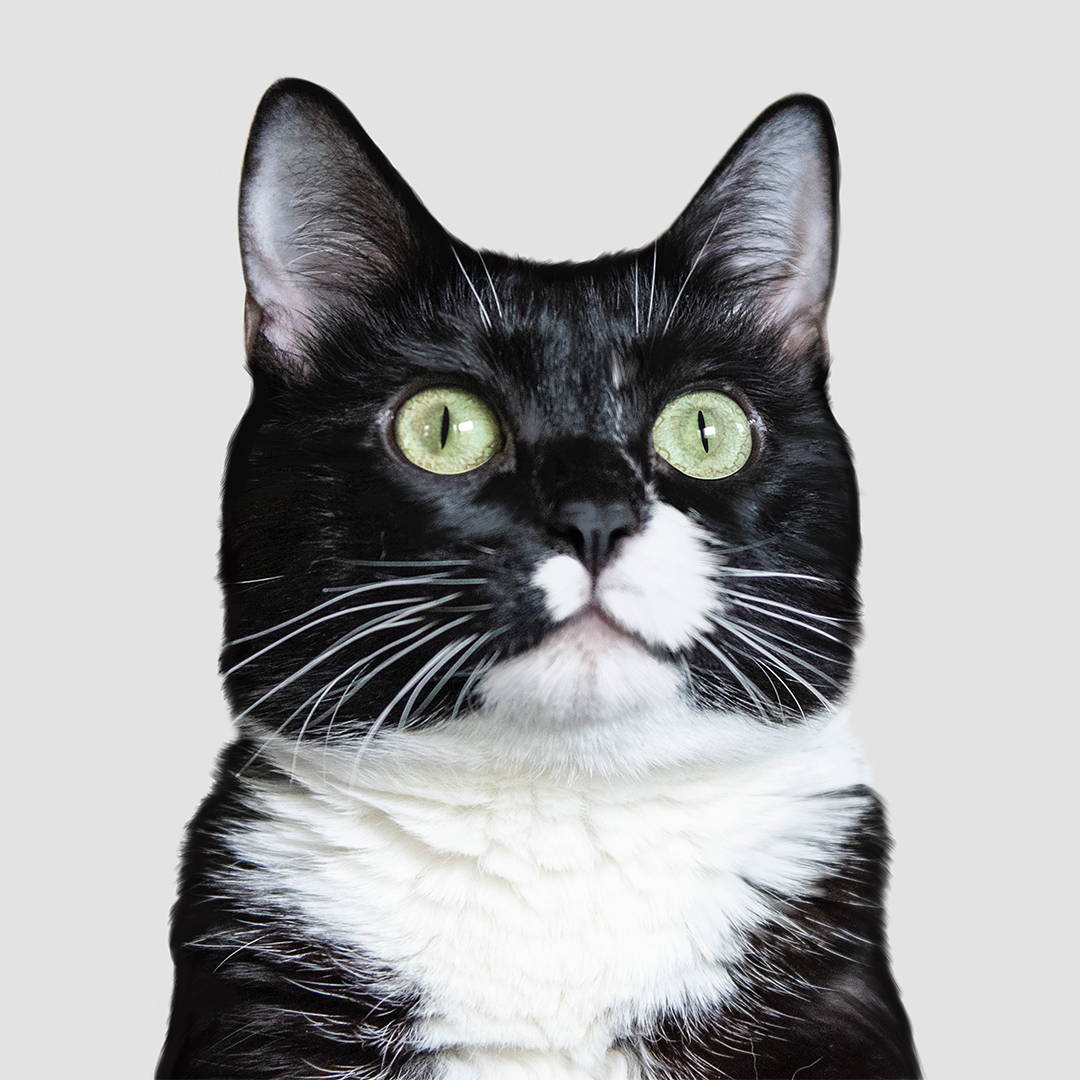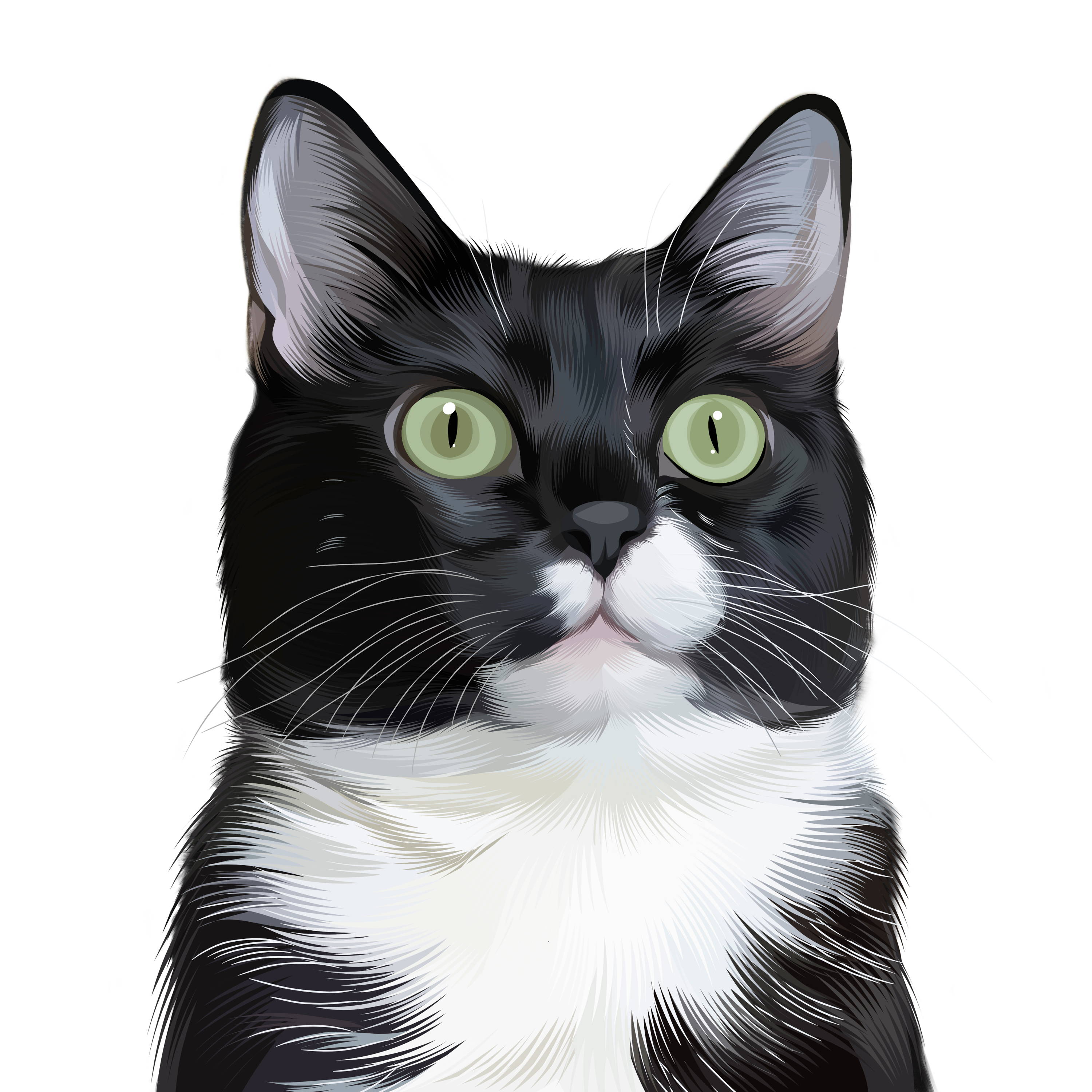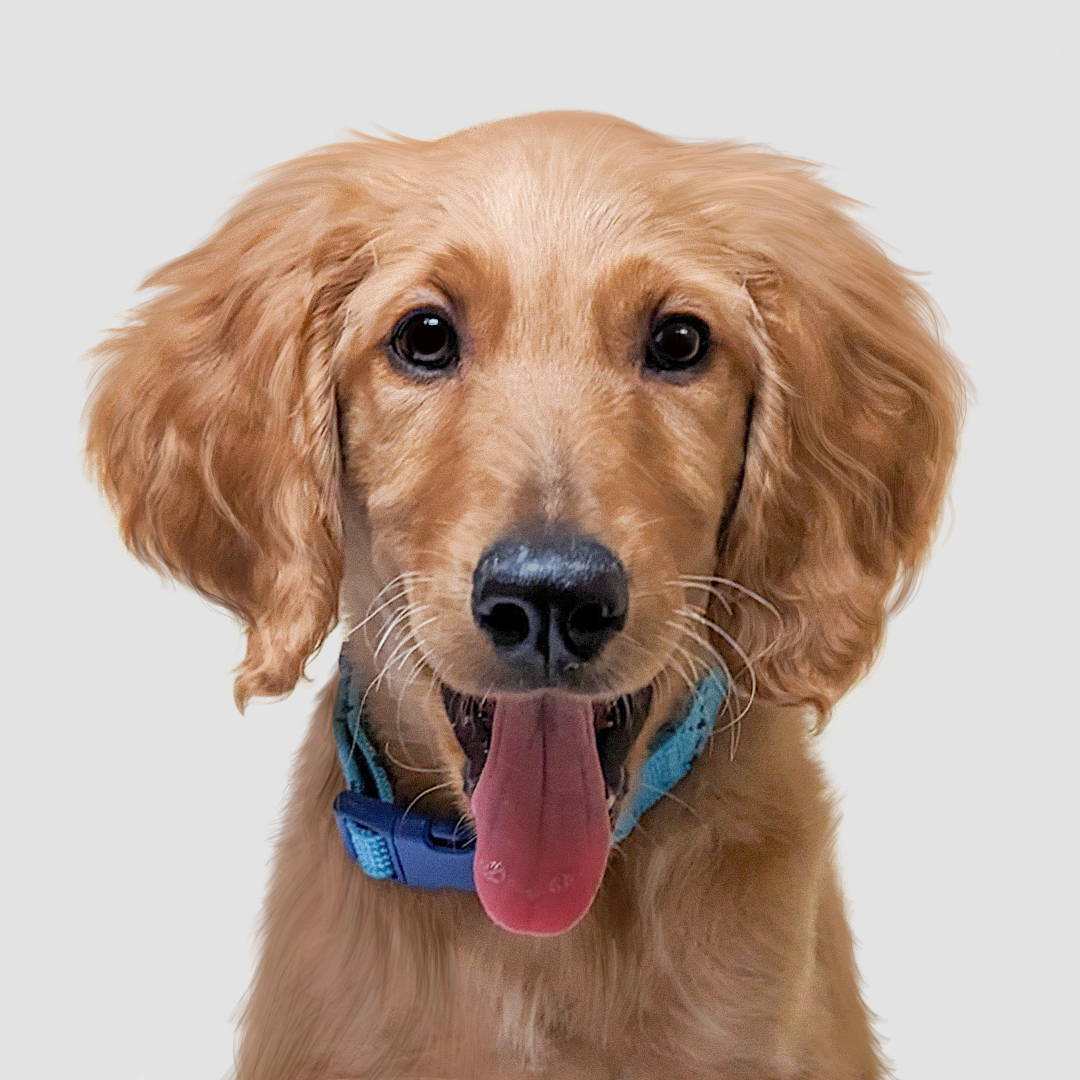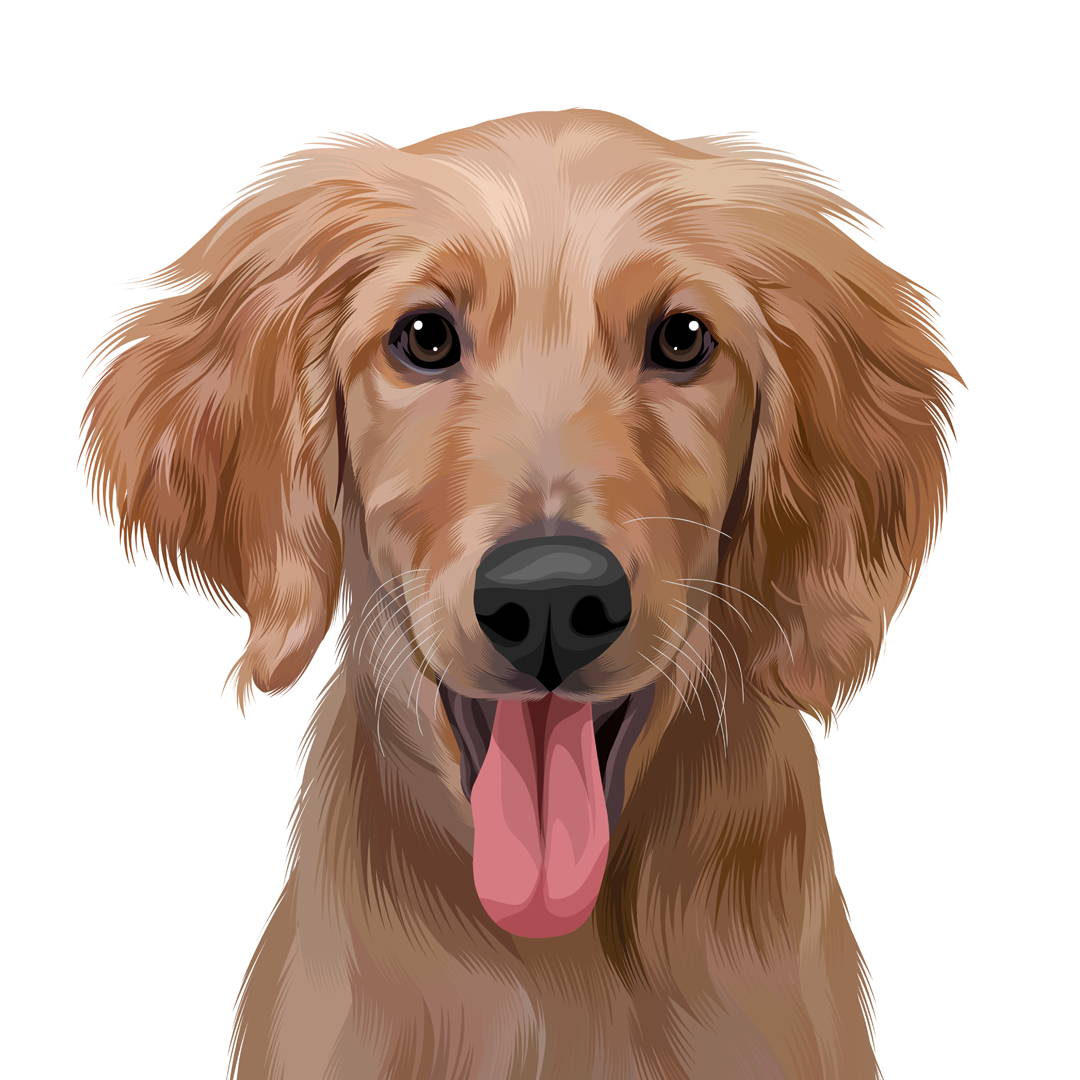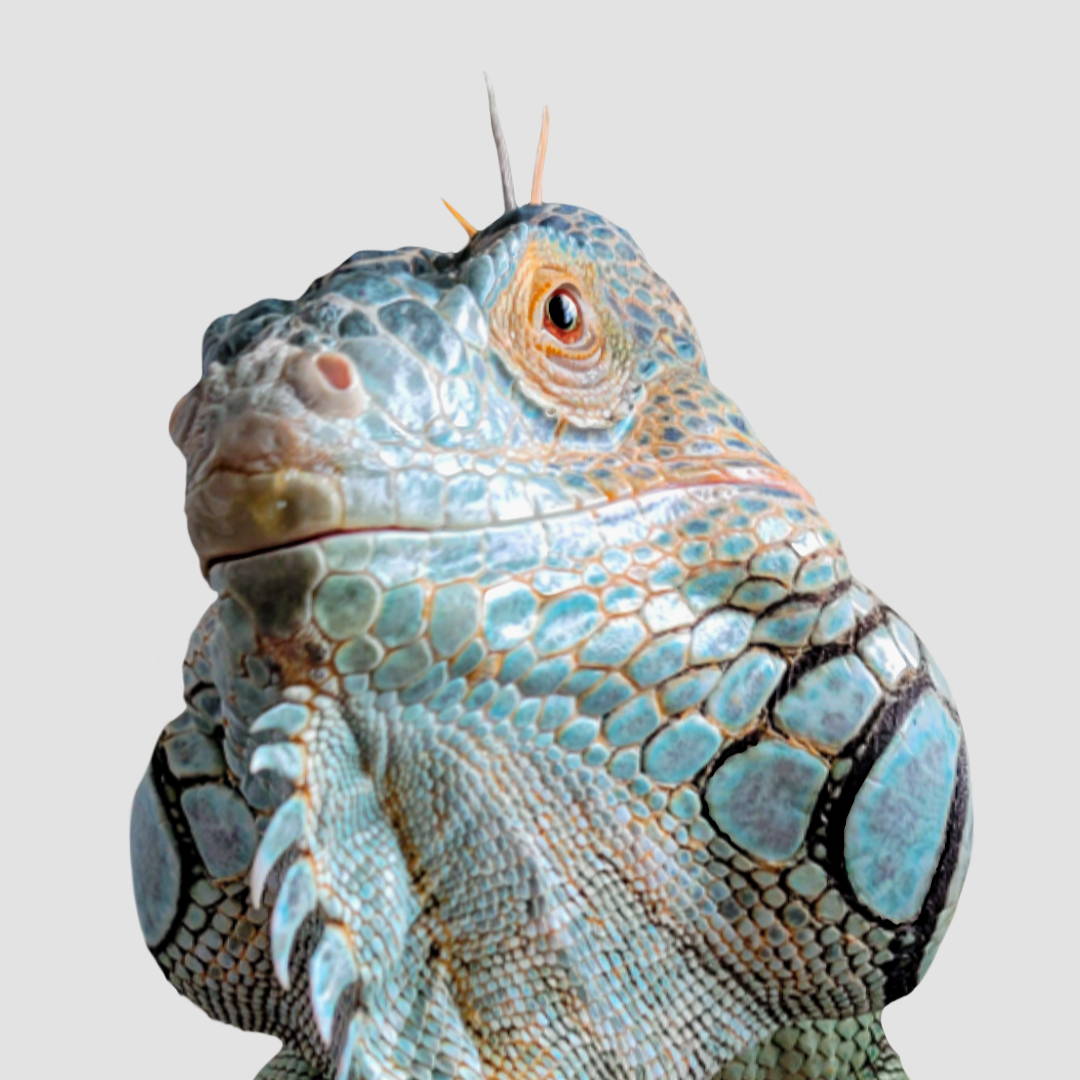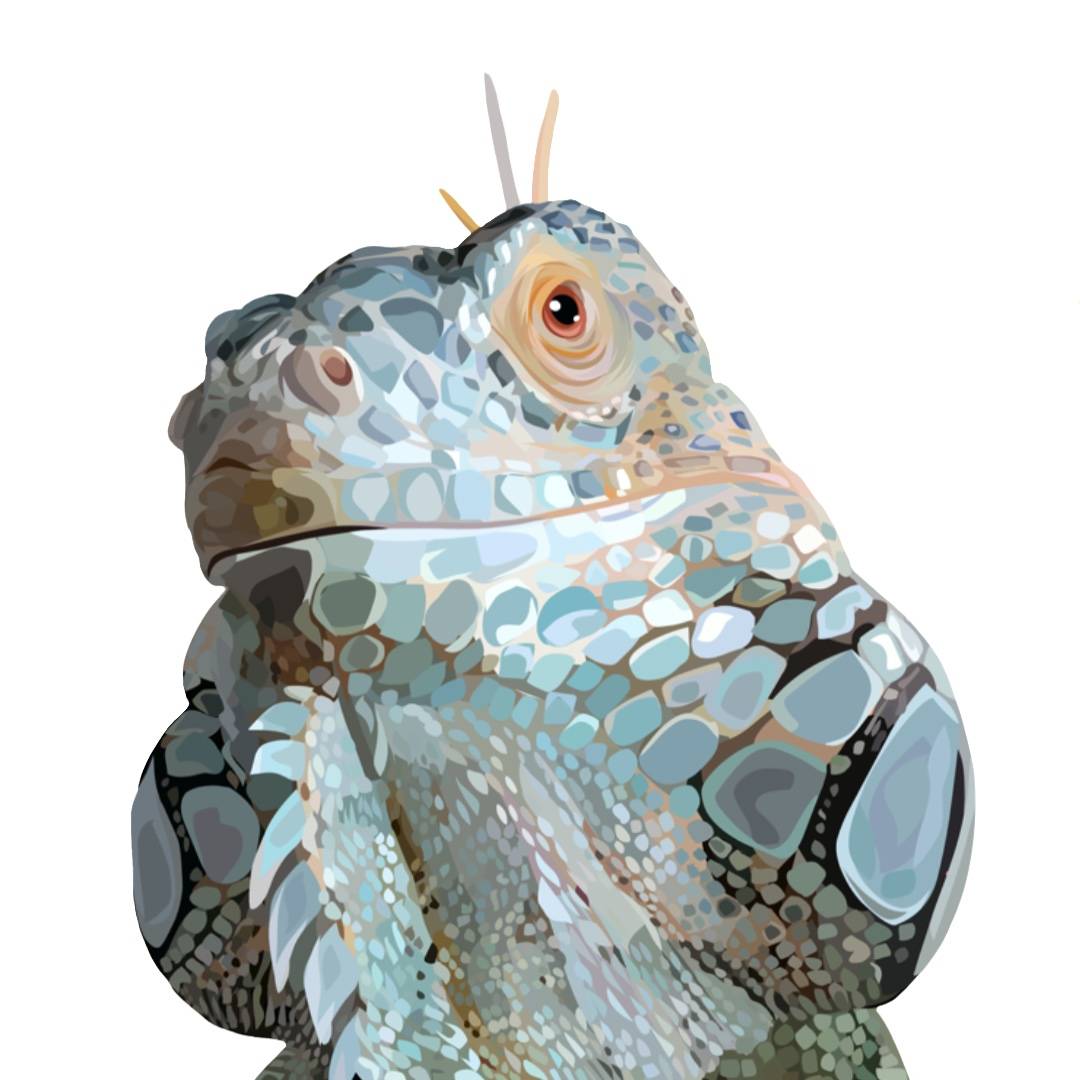 Have questions? We're here to help
Are these actually hand-drawn or do you use a filter?
We use local artists to digitally hand-draw each pet based on your photo.
Can you include multiple pets in one frame?
We're working on making this an option on our website but until then, feel free to contact our support for a custom selection like this. Additional charges may apply.
Can I send more photos of my pet for the artist to reference?
Our artists prefer to work off 1 photo only. If you have anything you would like the artist to be aware of that may not be obvious in the photo, you may address this in the "Notes for the artist" section. If your photo doesn't meet our image guidelines, we will reach out to you for a new photo.
Customer Reviews
Write a Review
Ask a Question
Job well done Make It Mine!!!
I'm so happy with the three pet portraits I ordered for Christmas presents for my family. They came out beautifully, and as expected, they were definitely a big hit. We appreciate the superb job and excellent customer service provided artists and staff at Make It Mine!
Kudos to the artist!
Our whole family is extremely happy with our dog's photo. It makes us smile every time we look at it. It was amazing! Thank you so much to the artist. They did such a wonderful job!!
Very beautiful prodict
Had a great experience with Make It Mine! The portrait is really really beautiful! I am completely obsessed with it. I've been spreading the word about this company ever since I got my order!
Loved the customization part..
My mom is really happy with the portrait of our lil fur baby!!! She hangs it in her home office and it really goes well with the wall's color. I loved that there are different backgrounds to choose from!
SUPER LOVE IT!!!
LOVE IT! LOVE IT LOVE IT!!! It was absolutely lovely. My Marby looked really good on the illustration. Remarkable attention to detail. It was perfect!!!